First Woman To Lead The Episcopal Diocese Of Alabama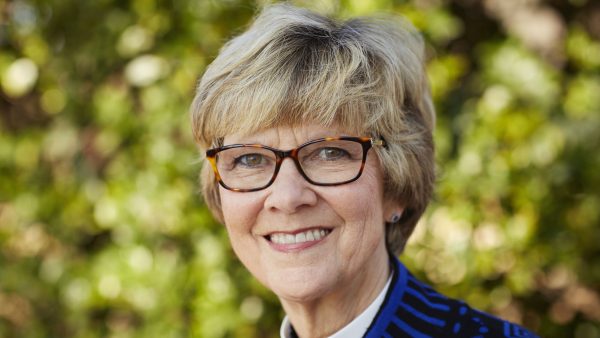 The Episcopal Diocese of Alabama will consecrate a new bishop on Saturday, and for the first time that bishop is a woman. Rev. Glenda Curry will serve beside the current bishop until becoming the sole leader of the diocese in January. In an interview with WBHM's Andrew Yeager, Curry said it's an important step for women in the church.
Using her experience as the first woman president of an Alabama four-year university:
I have the experience of being the first woman in a room that's usually occupied by men. I imagine [there will be] some of the same challenges, but at the same time it's been a number of years, so I think our culture has become more accepting of women in leadership roles. I'm looking forward to it and I'm not anxious
What the church's role should be in the discussion around racial injustice:
I think the church needs to lead and not do what what we did in 1963, which was step back too much. I think we need to be on the frontline of listening, of encouraging nonviolent expression, of finding ways to open conversations.
I thought about things like sharing the pulpits, finding ways to work together on common community projects. I also believe that I'm not the only one that shares this concern or this dream, and I'm hoping that when we sit down together and maybe the urgency of the moment will help us, we see that maybe the time has come. Of course, I'm really concerned about violence happening because I don't think that violence under any circumstances should be encouraged or condoned. The church is not about violence. The church is about love. We can find ways to let love rule and that is very hard work, back-breaking work, heart-breaking work, but I think we can do that together. Maybe all the crisis that we've been placed in since March will give us a chance to find new avenues that previously we couldn't see.
How to lead a denomination that's been embroiled in disputes over LGBTQ issues and biblical interpretation:
You remember what the main issue is, which is how do we love each other. The smaller things, which may be big in the minds of individuals, really don't change our overall mission. So if I try to see the person beside me as a child of God, I approach them very differently than if I see them through the category of their gender or their race or their political affiliation. Those are not things that Jesus worried very much about. He worried about how we were loving each other. So as long as I keep my focus there, I think we're stronger because we are different.
This interview has been edited and condensed for clarity.