COVID-19 Hospitalization Number Reaches Record High In Alabama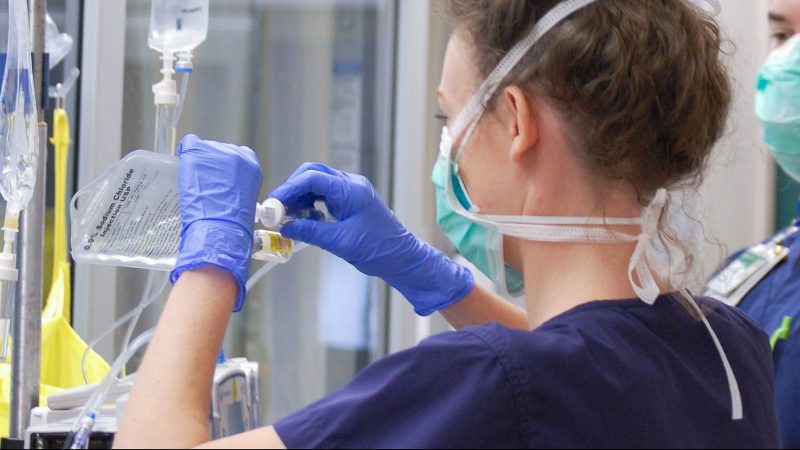 The number of people in Alabama hospitals for COVID-19 has risen to a record high, the Alabama Department of Public Health reported Monday.
There were 1,927 people in hospitals Sunday for treatment of the disease, ADPH reported in its daily update. The number had risen to a high of 1,613 on Aug.6 before declining to 703 on Sept. 25. It then began a steady rise that reached 1,731 one week ago and continued through the week.
The report on Monday included 2,352 new cases of COVID-19, bringing the state's total since the pandemic began to 272,229. There were three new deaths, raising the overall total to 3,892.
Jefferson County led the state with 397 new cases, for a total of 36,872, while Mobile County reported 297 cases and Madison County counted 226.
Jackson County (Scottsboro), in northeast Alabama, continued to lead the state in per-capita cases over the past two weeks with 1,838 per 100,000 population. By comparison, the rates were 894 for Jefferson, 434 for Madison and 424 for Mobile.
The list of counties with numbers of cases, individuals tested and deaths.