County Commission Votes To Open The Courthouses For Saturday Absentee Voting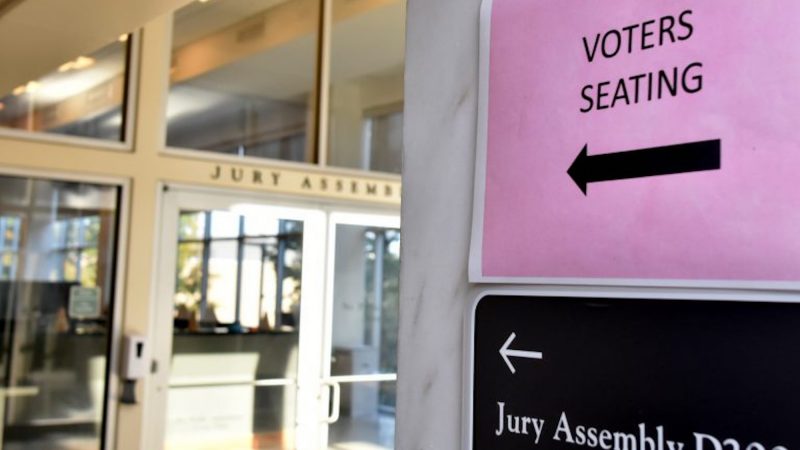 The courthouses in Birmingham and Bessemer will be open for in-person absentee voting the next two Saturdays, Oct. 17 and Oct. 24.
During a special meeting on Friday, the Jefferson County Commission voted unanimously to open the buildings strictly for voting from 9 a.m. to 1 p.m.
"I'm very thankful to the commission, as a body, that we have moved forward in such a matter to ensure that every vote is counted," said Commissioner LaShunda Scales. "And most importantly we know that our citizens are in a safe environment, so that we can move forward in a democratic fashion."
Jefferson County has seen unprecedented absentee voting ahead of November's general election, according to Jefferson County Probate Judge James Naftel. As of Wednesday, the county was processing more than 25,000 absentee ballots and ballot applications. That's compared to about 10,500 in the 2016 general election.
Jacqueline Anderson-Smith, the absentee election manager, says opening the courthouse on the weekend will allow voters extra time to cast their absentee in-person ballots.
The county has faced criticism in recent weeks for long lines, three hour wait times and a backlog of absentee mail-in ballots. Alabama Secretary of State John Merrill said he gave the county time to work out the delays on its own, but eventually his office intervened.
Since then, Anderson-Smith has been able to secure dozens of new temporary workers and additional seating for voters to allow for social distancing.
"The right to safely vote, especially during this pandemic, will not be denied to any citizen of Jefferson County," said Commission President Jimmie Stephens. "We will adhere to the law to ensure that the integrity, security and confidence of this election process is accessible to all those that choose in-person absentee voting."
Commissioner Sheila Tyson says voters who need a ride to the courthouse can meet in front of 16th Street Baptist Church on Saturday morning around 8 a.m. where bus rides will be provided.