College Entry Testing Shows Less Than 1% Of Students Have COVID-19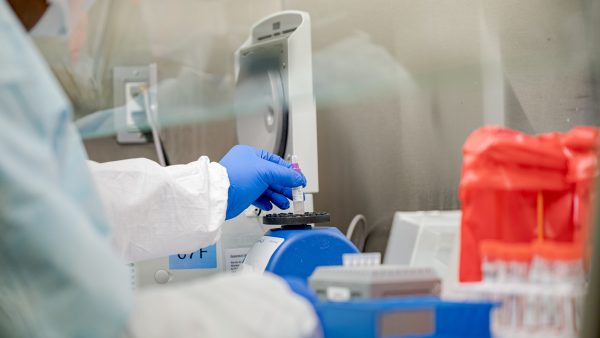 A statewide program to test college students returning to campus has found a COVID positivity rate of just 0.83% of the 30,000 students tested over the past 10 days.
The program, called GuideSafe, is spearheaded by UAB and partners. It eventually will test about 200,000 students at 50 state colleges and universities.
Dr. Mike Saag, director of UAB's Division of Infectious Diseases, warned that the numbers can vary 10% to 15% as student testing continues at the 13 test sites.
"Part of our mission is to watch the campuses over time to keep them safe," Saag said. "We can target interventions based on what we learn from testing."
Saag said campuses have to have in place ways to keep the virus under control with masking, physical distancing and not allowing the congregation of large groups.
"Those details really matter," he added.
Preferable class size would be 10 students, with a maximum of 15, he said.
When this entry level college testing is done, the testing will move to under-served communities.
"We are still working through the details," said GuideSafe Director Bob Phillips.
Positive virus results from the student testing are reported to the Alabama Department of Public Health, he said.
One condition linked to COVID-19 is of particular concern as colleges reopen. Saag said myocarditis is a rare complication of the coronavirus and can be detected in asymptomatic people only by MRIs. Myocarditis has caused sudden cardiac death among young athletes.
College and conference officials need to weigh the risks of myocarditis, he said.
GuideSafe, which has been implemented over the past six weeks, is funded by $30 million in federal Cares Act funds.
A call center has been established to field questions about the GuideSafe testing program. Parents and students can call 866-839-5308 from 8 a.m. to 6 p.m. daily.