Brocato Claims Second Term As Hoover Mayor As Jeffco Cities Elect Leaders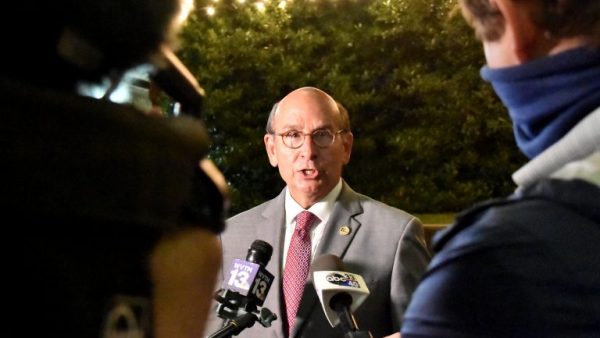 When he was elected in 2016, Frank Brocato became the 10th individual to serve as mayor of Hoover.
On Tuesday night, the 67-year-old former city fire marshal was claiming victory in his bid for a second four-year mayoral term in Alabama's sixth most populous city.
Hoover was among 27 municipalities in Jefferson County that held elections on Tuesday. Birmingham and Bessemer do not have elections this year.
In an election in which each City Council incumbent on the ballot was winning easily, Brocato was leading City Council President Gene Smith, a former city firefighter and a council member since 2004, by a margin of nearly three to one Tuesday night. Shortly after 9 p.m., with 16 of the city's 28 boxes tallied, Brocato had 6,690 votes to 2,293 for Smith. In an interview, Brocato said Smith had already called to congratulate him.
Hoover, which sits in Jefferson and a portion of north Shelby County, has a population of about 87,000, according to 2019 U.S. Census figures. Its per capita income of more than $44,000 is significantly higher than both the state and national averages.
The Hoover mayor serves with a seven-member council ,and the makeup of the next council looks likely to be very similar to the one that has been in place for the past four years. That's because incumbents Curt Posey in Place 1, John Lyda in Place 3, Mike Shaw in Place 4, and Casey Middlebrooks in Place 6 were well ahead of their opponents on Tuesday night. In Place 5, one-term incumbent Derrick Murphy was unopposed in his re-election bid and has already been sworn in for another four-year term.
Meanwhile, runoffs on Oct. 6 may be necessary to settle the races for Place 2, Smith's seat, and Place 7, held by retiring council veteran John Greene. In Place 2, Sam Swiney and Robin Schultz were leading one-two in a four-candidate field. In Place 7, 2016 mayoral candidate Steve McClinton was just shy of 50% of the votes counted in a three-candidate field. Alli Nations was running a distant second.
Except for Murphy, tonight's election winners and the winners of the Oct. 6 runoff will be sworn in on Nov. 2.
See results from each of the Jefferson County cities that held elections Tuesday.