Birmingham Mayor Randall Woodfin Holds State of the City Address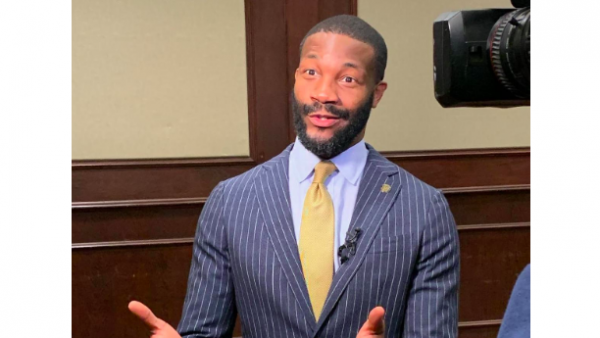 Birmingham Mayor Randall Woodfin announced new fundraising partners for the Birmingham Promise Initiative at Tuesday's State of the City address.
The co-chairs include Lee Styslinger with Altec, John Turner with Regions Bank and Mark Crosswhite with Alabama Power. This comes after the city announced last year its commitment of $10 million over five years to fund the intitiative.
The Birmingham Promise provides 2020 gradutates of Birmingham City Schools free tuition to all public universities in the state.
"This is not rocket science, but it's not charity either," Woodfin says. "It's the right thing to do."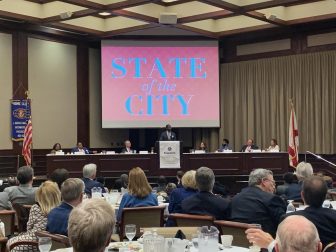 Woodfin says they also plan to expand the initiative's apprenticeship program. In 2019, 23 students were allowed to leave school and go to work. Woodfin says moving forward they plan to partner Shipt, Alabama Power, the University of Alabama at Birmingham, and dozens of other employers to offer the same opportunity to 100 students.
Woodfin says he hopes providing resources for the city's youth is his legacy, but that neighborhood revitalization remains his top priority. He says in 2019 the city spent billions of dollars demolishing blighted buildings, controlling overgrown weeds and repairing the city's streets and sidewalks. The city also worked with Alabama Power to invest in LED street lighting.
The city also saw improvements in crime compared to 2018. According to the mayor's office, the city's homicide rate is down 9%, rape is down 16%, robbery is down 25% and total violent crime is down about 15%.
But Woodfin says the city still has work to do.
"One homicide is too many. One robbery is too many. One rape is too many," he says.