Analysis: Trump's Endorsement Helped Tuberville Win Amid Low Turnout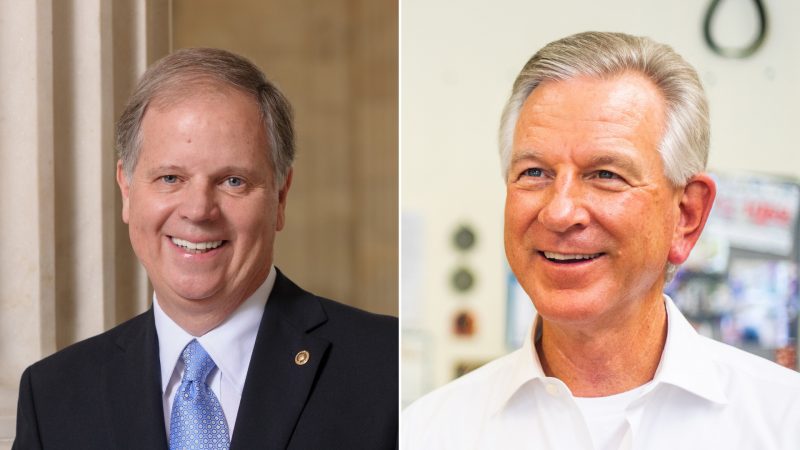 Alabama Republicans have made their choice in the U.S. Senate primary runoff: Tommy Tuberville.
The former Auburn University football coach defeated former U.S. Attorney General Jeff Sessions on Tuesday to win the Republican nomination for Senate. Unofficial results show Tuberville winning with about 60% of the vote. Turnout for the runoff was 17%. Tuberville now goes up against incumbent Democratic Sen. Doug Jones in November. For perspective on the runoff and a look ahead, WBHM's Andrew Yeager spoke with Samford University political science professor Marissa Grayson.
Nothing unexpected on results:
I'm not surprised that Tommy Tuberville won. I'm also not surprised by the low turnout. But I am a bit surprised how much he won by, especially just across the state, in basically every county. I thought Jeff Session had a good chance down in Congressional District One. [That district covers Mobile which is Sessions's hometown] I expected turnout to be a little bit higher there given there was the runoff for [Congressman] Bradley Byrne's seat. But still, Tommy Tuberville just did great across the state amongst a small amount of people, of course.
The impact of President Trump, who attacked Sessions for recusing himself from the Russia investigation:
I think that the president did make a difference in regards to people willing to vote for Tommy Tuberville. Tommy Tuberville stayed pretty low throughout the race. He wasn't out there. He didn't want to debate Jeff Sessions. So Trump's endorsement, I believe, helped him. But it didn't really help bring a lot of people out to vote. Turnout was really low. There wasn't that much excitement about Trump's candidate that we saw.
How things look for Doug Jones in the general election:
I still think that Doug Jones has an uphill battle. I think that's true for a few reasons. One is that Donald Trump will be on the ballot, which I think will energize more people to go out to vote and people are going to support his candidate. Two, we're one of six states that has straight ticket voting. In 2018, about 65% of voters voted straight ticket voting. So if I were Doug Jones's campaign, I would be thinking about ways that they can educate people that you can vote straight ticket in Alabama and still vote if you're voting Republican on the straight ticket for Doug Jones.
How Tommy Tuberville might campaign:
I think Tommy Tuberville probably won't debate. He's probably going to focus on Doug Jones's impeachment vote and you're going to hear more of what he talked about last night in his speech about the Second Amendment and protecting Alabamians' rights.
This interview has been condensed and edited for clarity.