Remembering the Alabamians Who Have Fallen To COVID-19. Who Were They?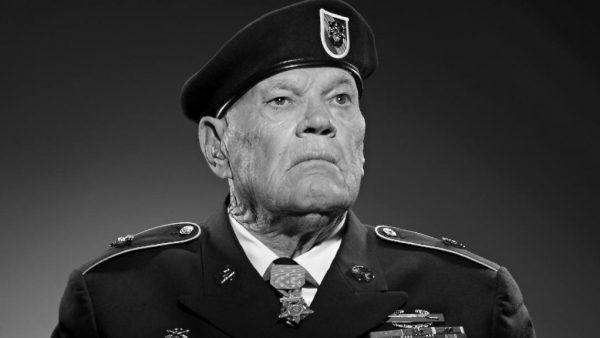 This story was originally published on August 17, 2020.
Dr. Chaihan Korn. Phacethia Posey. Billy Ray Woods. Michael Woods.Robert Stewart. Clarence Shepherd. William Hershell Moon. Dave Thomas. Wayman Henry.
We know the names of people who have died after contracting the coronavirus — when they're celebrities or otherwise prominent.
But we know very little about the Alabamians who have lost their lives due to the coronavirus and related illness during the pandemic. The confirmed numbers may not even be the complete totals.
Only a handful of the residents of the state who have died in connection with the pandemic — including the Alabamians listed in the first paragraph of this story — have been identified publicly.
Until recently, most did not even know the name of the first person in Alabama to die after a COVID-19 diagnosis. She was a Jackson County woman whose winning nature shone through her challenging life and who touched a community in unexpected ways. Her name was Jenny McDonald and you can read about her today in BirminghamWatch.
The basic overall information has been known. As of late last week, 41% of those who died were black and 53% were white, with the rest being of other races or their races were unknown. Almost 78% were 65 or older; more than 17% were between the ages of 50 and 64; more than 4% were between the ages of 25 and 49. The genders were almost evenly split, with 51% of victims being male and 49% female. Of 1,830 confirmed cases Sunday, all but 65 had preexisting conditions.
But psychologist Josh Klapow said knowing something personal about the people who have died could help society as a whole grapple with the reality of this unprecedented viral outbreak that has upended life throughout the world.
"The depersonalization of human life by daily numbers of mortality absolutely desensitizes us to what is actually happening. As we become accustomed to hearing how many people have died, there is a detachment, unless we are directly affected by those deaths," Klapow said. "Because we are social beings, we are capable of learning through observation. What this means is that the more we can identify with the people who have died the more likely it is to have an impact on us. Identifying deaths in numbers only is not likely to have an impact. Particularly at the rate the deaths are occurring."
The reasons government agencies and doctors don't release the names of victims wholesale relate to ethics and the law.
USA Today writer Marco della Cava in a March report explains that doctors can't reveal patient names without violating the ancient Hippocratic Oath which states, in a 1964 revision: "I will respect the privacy of my patients, for their problems are not disclosed to me that the world may know. Most especially must I tread with care in matters of life and death."
Beyond that, there is the more recently minted HIPAA, the 1996 Healthcare Insurance Portability and Accountability Act, which makes it illegal for officials in health care settings to release some medical records, even after a patient's death.
Yet, some survivors feel compelled to share the stories of their loved ones, to memorialize them publicly.
When The New York Times listed a front page full of names to mark the point when 100,000 Americans had died, many readers expressed their appreciation.
"Thank you so much for illustrating the massive impact of the pandemic through bits of stories of real people who are gone. I'd add that each person represented in your powerful graphic left friends, loved ones, and colleagues who are grieving the passing of these individuals," one reader from Colorado wrote. "The statistics do not adequately capture the immense proportions of this tragedy. With your graphical story, you came much closer to bringing home the reality. Thank you for helping us to stay in touch with our shared humanity."
Another Times reader from Ohio said, "I lost two relatives to covid and they declined really fast. Yet today, while grocery shopping in Youngstown, the majority of people were not wearing masks and many were not social distancing. What gives people? Does it need to be personal before it becomes real to you?"
Indeed, Klapow said many times it does.
"Describing their lives, relating them to the kinds of people that we may know, we may love, may be members of our family reminds us of the human connection," he said. "In fact, it is critical — with loved ones' permission — that we tell their stories, so that we don't look at these people as numbers but we look at them as fellow human beings. That's the only way that we are capable of staying emotionally connected."
Not only are they fellow human beings, they sometimes are extraordinary human beings.
The War Hero: Bennie Adkins
In a press conference May 28, shortly after Memorial Day, U.S. Sen. Doug Jones began by showing a picture of Command Sgt. Maj. Bennie G. Adkins, a war hero from Opelika who was awarded the Medal of Honor in 2014 by President Barack Obama for his actions in Vietnam.
Adkins, who was born in Waurika, Oklahoma, and drafted in 1956, died April 17.
"We lost Major Commander Adkins to COVID-19 just a couple of months ago," Jones said. "So I think as we go forward and as we come off the memorial for our war heroes who lost their lives in battle that we should now also begin to recognize those who have lost their battle fighting this virus. And we're going to probably lose more."
At the time Jones took note of Adkins, many of the Alabamians who have now died of COVID-19 were still alive.
Adkins illustrates that those who have died are more than mere numbers. They had lives of significance.
Consider, for instance, how Adkins won his medal of honor. His story, told on the Congressional Medal of Honor website, began March 9, 1966, when he was an intelligence sergeant with Detachment A-102, 5th Special Forces Group, 1st Special Forces, at Camp A Shau in the Republic of Vietnam. According to Adkins' official citation:
"When the camp was attacked by a large North Vietnamese and Viet Cong force in the early morning hours, Sergeant First Class Adkins rushed through intense enemy fire and manned a mortar position continually adjusting fire for the camp, despite incurring wounds as the mortar pit received several direct hits from enemy mortars.
"Upon learning that several soldiers were wounded near the center of camp, he temporarily turned the mortar over to another soldier, ran through exploding mortar rounds and dragged several comrades to safety. As the hostile fire subsided, Sergeant First Class Adkins exposed himself to sporadic sniper fire while carrying his wounded comrades to the camp dispensary.
"When Sergeant First Class Adkins and his group of defenders came under heavy small arms fire from members of the Civilian Irregular Defense Group that had defected to fight with the North Vietnamese, he maneuvered outside the camp to evacuate a seriously wounded American and draw fire, all the while successfully covering the rescue.
"When a resupply air drop landed outside of the camp perimeter, Sergeant First Class Adkins, again, moved outside of the camp walls to retrieve the much-needed supplies.
"During the early morning hours of March 10, 1966, enemy forces launched their main attack and within two hours, Sergeant First Class Adkins was the only man firing a mortar weapon. When all mortar rounds were expended, Sergeant First Class Adkins began placing effective recoilless rifle fire upon enemy positions.
"Despite receiving additional wounds from enemy rounds exploding on his position, Sergeant First Class Adkins fought off intense waves of attacking Viet Cong. Sergeant First Class Adkins eliminated numerous insurgents with small arms fire after withdrawing to a communications bunker with several soldiers. Running extremely low on ammunition, he returned to the mortar pit, gathered vital ammunition and ran through intense fire back to the bunker.
"After being ordered to evacuate the camp, Sergeant First Class Adkins and a small group of soldiers destroyed all signal equipment and classified documents, dug their way out of the rear of the bunker and fought their way out of the camp. While carrying a wounded soldier to the extraction point he learned that the last helicopter had already departed. Sergeant First Class Adkins led the group while evading the enemy until they were rescued by helicopter on March 12, 1966.
"During the 38-hour battle and 48 hours of escape and evasion, fighting with mortars, machine guns, recoilless rifles, small arms, and hand grenades, it was estimated that Sergeant First Class Adkins had killed between 135 and 175 of the enemy while sustaining 18 different wounds to his body."
His commanding officer, then Capt. John D. Blair IV, said at the time that "Sgt. 1st Class Adkins' contribution to the defense of the camp and subsequent recovery of the survivors was far above and beyond that called for by duty."
Adkins retired from the Army in 1978, earning a bachelor's and two master's degrees from Troy State University. While in school, according to the Army.mil website, Adkins "established the Adkins Accounting Service, Inc., in Auburn, Alabama, serving as its CEO for 22 years. He also taught night classes at Alabama's Southern Union Junior College, for 10 years, and at Auburn University, for six years."
The Football Star: Pat Dye
Perhaps the most famous Alabamian known to die after a diagnosis of COVID-19 was former Auburn University football coach Pat Dye, who was hospitalized for kidney problems in Atlanta in May, only to be diagnosed with COVID-19. The much-admired coach died at 80 on June 1 in Compassus Bethany House, a hospice care facility in Auburn.
His son, Pat Dye Jr. released a statement: "On behalf of our family, I want to thank all of the people from around the country who have offered their support and admiration for Dad these past several days. Dad would be honored and humbled to know about this overwhelming outreach. The world has lost a pretty good football coach and a great man. He was beloved, he touched so many lives and he will be missed by many, especially our family."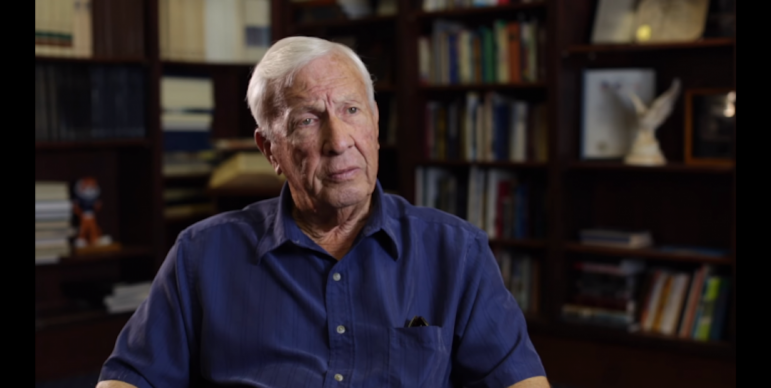 Dye's COVID-19 status was first revealed in an email from Toccoa First United Methodist Church. The diagnosis was later confirmed by Pat Dye Jr., in a story on ESPN's website. "As has previously been reported, my dad has tested positive for the COVID-19 virus," ESPN quotes Dye's son saying in a statement. "However, his positive test occurred a number of days ago during a routine precautionary test pursuant to his hospitalization for kidney-related issues.
"He has essentially been asymptomatic for the virus and is resting comfortably. We fully anticipate his release from the hospital in the next few days once his kidney function is stable. On behalf of my family, I want to thank everyone for the overwhelming support for Dad and our family upon the reporting of this news."
The outpouring of support for Dye is no surprise. He is considered a legend among those who follow college sports. Dye was Auburn's athletic director from 1981 to 1991. Before that, he coached at East Carolina from 1974 to 1979 and Wyoming in 1980. He retired with a 153-62-5 record in 19 seasons.
The Associated Press said Dye, "took over a downtrodden football program in 1981 and turned it into a Southeastern Conference power."
Alabama Gov. Kay Ivey said Dye was "a phenomenal football coach but an even better person. For years, I have known Pat personally and have always valued his friendship and colorful commentary. He had great takes on both football and life."
Others We Have Lost
While not all Alabamians lost to COVID-19 lived larger than life, their lives mattered to many. Here are a few examples.
News reports reveal that Dr. Chaihan Korn, 72, a physician in Gadsden, who died June 1, was known as "Papa Korn" and that he emigrated from Thailand before practicing in Gadsden for 43 years.
The Facebook page of Tina Patterson reveals that her husband, Wayman Henry, who died March 27, was a musician who was loved by many in his Mobile community.
Dodge Elementary School teacher Misty McKee, who died earlier this month, was "well loved by her students and her fellow teachers," according to a statement from Mobile County Public School System.
WBRC television reported that Billy Ray Woods, his daughter Phacethia Posey, and his nephew, Michael Woods, all from Gadsden, died after COVID-19 infections. Posey was 51, known as "CeeCee" and, according to her obituary, "could captivate any room with her smile, fashion sense and overall beauty." She died April 13.
Her father died just five days later at age 70. Billy Ray "Bam" Woods was a long-time church deacon and a man who loved barbecue — once owning a restaurant.
"About a week before he became ill, the last thing he purchased was a new Bar-B-Q grill," his wife, Barbara, told WBRC.
On the same day Woods died, so did his nephew Michael Todd "Sandman" Woods, 48. The younger Woods, the news station reported, was considered cheerful, kind and helpful, and he was known, among other things, for "his great dance moves at Litchfield High School pep rallies."
Johnny Lawrence, 62 had been a Lee County commissioner since 2002 and a former Auburn city firefighter. He died July 31. "Johnny was a fixture in our community, a piece of Auburn's foundation," Auburn Mayor Ron Anders told the Opelika-Auburn News.
He wasn't the only firefighter-turned-politician to die after a coronavirus diagnosis. The Associated Press reported that Clanton Mayor Billy Joe Driver, 84, died July 9 after losing his struggle with COVID-19. A former Clanton firefighter, Driver had become the city's mayor in 1984. He was hospitalized in late June.
AL.com reported on the deaths of two employees at Alabama nursing homes who have died after contracting COVID-19. Nurse Rose Harrison, 60, who worked at Marion Regional Nursing Home in Hamilton in northwest Alabama, died April 6 after feeling sick and getting worse for a week, while continuing to care for her patients. "She left this earth doing exactly what she loved to do and that was caring for everybody else," Harrison's daughter Jessica Black told al.com.
A nurse at Crowne Health Care in Mobile, Faye Jackson, 75, was among 25 people at the home who died after a COVID-19 diagnosis, news reports said. Three employees at the facility were among those who died. Jackson's granddaughter Kamesha Bryant told NBC15 News in Mobile that "Nobody expected her not to come home from the hospital. She was so feisty and a fighter with everything that she did that we never expected her not to return home." She said her grandmother was a dedicated nurse, who took care of patients as long as she could.
Joe Hinton's family told ABC 33/40 that before he died, the 78-year-old Tuscaloosa man refused to wear a mask, and before he contracted COVID-19, he believed the disease outbreak was a hoax.
"He did not want to wear a mask," his daughter Amy told the news station. "He did not think that it was a very big deal. He thought, like a lot of people, that it was being blown out of proportion."
An Air Force veteran, Hinton was diagnosed with coronavirus June 18, but refused pleas by his family to go to the hospital on Father's Day. The next day, when his condition deteriorated, they called an ambulance for him. But he died three hours later.
"The most important thing for people to take away from this is, you don't want yourself or your loved one to have gone the way that he went, which was alone, the only support he had was me on the phone, and I don't even know if he could hear," his son Tyler Hinton told ABC33/40. "If you get admitted to the hospital, you're going to die alone."
UAB Police Sgt. Parnell Guyton fought COVID-19 for four months before dying July 31 after a well-publicized struggle with the disease.
"Countless people in the UAB family, the Birmingham community and beyond have followed Sergeant Guyton's courageous fight," said a statement issued by UAB President Ray Watts and UAB Police Chief of Police Anthony Purcell.
"If you knew Sergeant Guyton, you are fortunate and better for it. He was an exemplary officer and dear friend. Most importantly, he was a beloved husband and father, and our thoughts, prayers and support are with his family in this difficult time."
Not everyone in Alabama who died from COVID-19 was famous. But all had lives that mattered to someone.
"This is … a very important message," Klapow said. "We are growing numb to the amount of deaths per day. We lost 3,000 people total after 9/11. We've lost (during the pandemic) over 150,000 in under six months. That's a crazy amount of people and it's more than our minds can rationally handle.
"Telling their story is the only way that we can stay connected because it's an emotional connection," he said.