Albert Trousdale's Son Points COVID-19 Skeptics To A Tombstone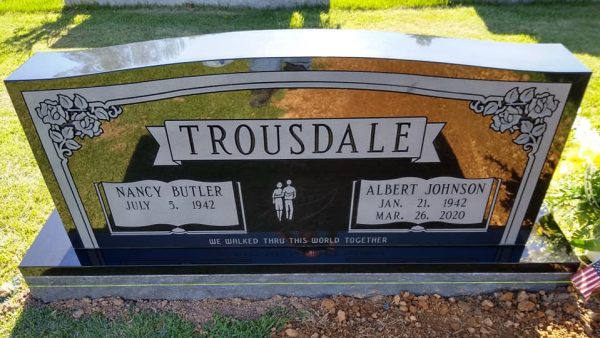 In the weeks since Albert Trousdale became one of the first people in Alabama to die from COVID-19, his son has been struggling with a haunting question.
Matt Trousdale wonders if the survivors of other coronavirus victims face the same kind of social stigma that confronts his family on a regular basis.
Although many people are kind to him and his relatives, he said, far too many digress onto a less compassionate path. They claim the disease is a hoax, or part of some political conspiracy, or a way for hospitals to make more money by chalking up every ailment to the coronavirus.
He has overheard other people in his small community in east Lauderdale County talking about his grieving family and questioning their belief that COVID-19 killed his father. Had his dad died of suicide or some other tragedy, he wonders, would people show the same lack of empathy?
"I know if they are going to say something about my dad, they are going to end up telling me their political affiliation," Matt said, emotional pain bleeding through his voice.
Albert Trousdale, 78, of Elgin, an unincorporated crossroads between Florence and Athens, died March 26 at Huntsville Hospital. He was a member of Elgin Church of Christ. When something needed fixing at the church, the congregation could count on Albert to say, "I'll do it."
Albert Trousdale's life was marked by the fact that he kept retiring, but he kept on working. He retired after 21 years from the U.S. Army and Alabama National Guard, serving as a helicopter mechanic. He retired after 31 years at Monsanto chemical plant in Decatur. He operated a home improvement business. He juggled several of these jobs simultaneously. When he became ill, he was managing two mobile home parks.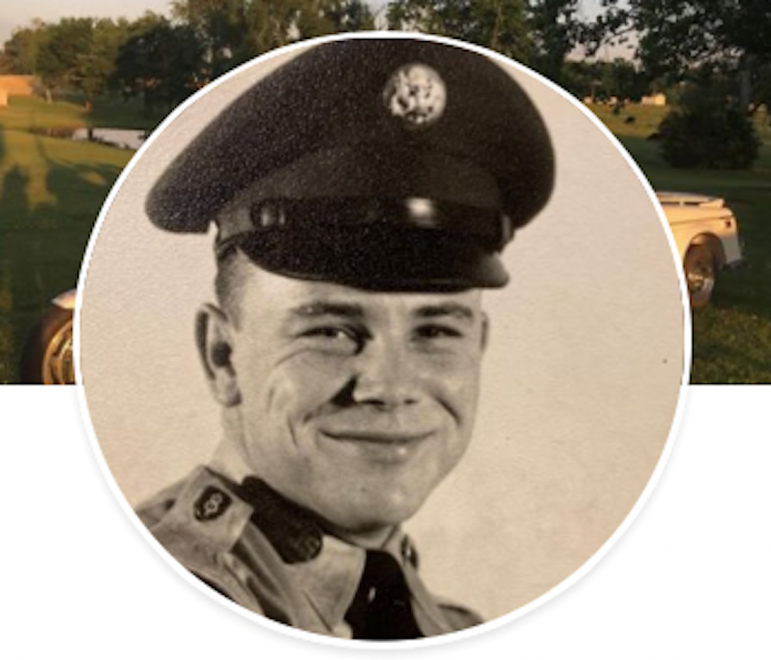 Although father and son spent much of their time working hard, they loved riding their Honda Goldwings together — Albert on his trike and Matt on his bike. The machines made an appearance at the funeral in honor of Albert Trousdale's love of the open road.
He was survived by his wife, Nancy Butler Trousdale. They went to a preacher's house in Iuka, Mississippi, at age 15 and got married. Their vows lasted 62 years, until Albert's death. Other survivors include one daughter, Julie Ann Trousdale, son Matt Trousdale, sister Rosa Lee Garcia, who died about three months after the funeral, and a granddaughter.
Matt said his father was born Jan. 21, 1942, into a family of 13 children, and he experienced a lot of death and heartbreak through the years. Albert's son Nicky Alan Trousdale was shot and killed at age 9. Albert also outlived his parents and 11 of his siblings. His last surviving sister died in July.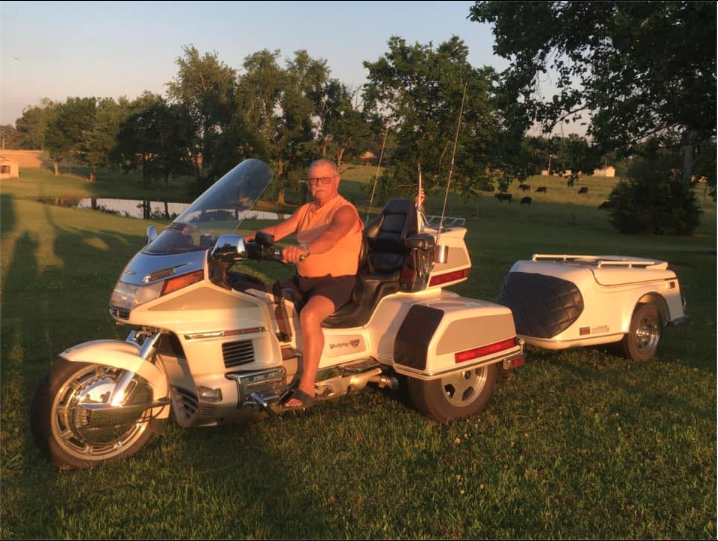 Matt said he believes his father contracted COVID-19 on March 6 when he filled a prescription at Fox Army Health Center at Redstone Arsenal in Huntsville. He said he learned later that the Fox pharmacy had been exposed to the virus.
A few days later, he was feeling bad and had a temperature of 99.8. Matt said they talked about the coronavirus and his dad called his doctor, but the physician said the virus caused a high fever. Later, Albert went to another doctor who had done his hip surgery. The doctor believed Albert had developed a blood clot in his leg and sent him straight to the hospital. He would never come home.
Trousdale then had a blood clot in his groin and then in his lungs, and he developed pneumonia. The hospital conducted COVID-19 tests the first and second days he was in the hospital, but Matt said the family never learned the results of those initial tests. Blood clots are one of the most devastating symptoms of COVID-19.
Matt was visiting his dad on the day in March when Gov. Kay Ivey shut down visitation at hospitals. The doctor had put Albert on pain medication. While Matt was there, his dad developed severe chills, so they covered him up with blankets.
Matt talked to a doctor and told him about the experience at the pharmacy and his suspicion about COVID-19. The doctor ordered another coronavirus test and the nurses put Matt in a waiting room by himself.
"About 20 minutes later, they came back and told me "I can't let you back in the room. All I can do is let you tell him bye."
Matt said he had to yell at his dad to get his attention before he left.
"I said 'I love you,'" Matt recalled, his voice choking. "That was the last time I saw him alive."
Matt, his wife, his sister and his mother had to immediately go into quarantine. They could not help each other or console each other in person.
From that point, Albert's condition deteriorated. The hospital called periodically to update the family. Albert went on a ventilator. His kidneys began failing.
With so many nieces and nephews scattered across the country, Nancy Butler Trousdale was inundated with calls from relatives wanting to know her husband's condition. Albert always hated social media, but his children set up a Facebook page to keep the extended family updated.
Then one night a nurse called and said she was going to put Albert on Facetime so Matt could say goodbye one last time.
"My wife said (to the nurse) to put the phone down to his ear," Matt said. "All I could get out was 'I love you.'"
Albert, who had already witnessed long and torturous deaths of relatives and friends, had told his son he didn't want to linger like that. So, Matt told the medical personnel to stop treatment.
"About 30 minutes later, they called and said that was it," he said.
Pain for the Trousdale family didn't end March 26. They still faced seven more days of quarantine before they could unite and comfort each other.
Albert hadn't want to be buried in the rain, so the family waited an extra day for the graveside service. Beforehand, they gathered to grieve in a room at the funeral home that was limited to 10 people because of COVID-19.
Albert always wanted a military funeral service, but that was not possible except for an American flag for the old soldier.
"Ever since then, we've just been adjusting," Matt said.
When he hears skeptics dismissing COVID-19 as just another type of flu, or as a moneymaking scheme for hospitals, or as a hoax, Matt has a ready answer.
"I can point to a tombstone," he said.