Alabama Health Department Expands COVID-19 Restrictions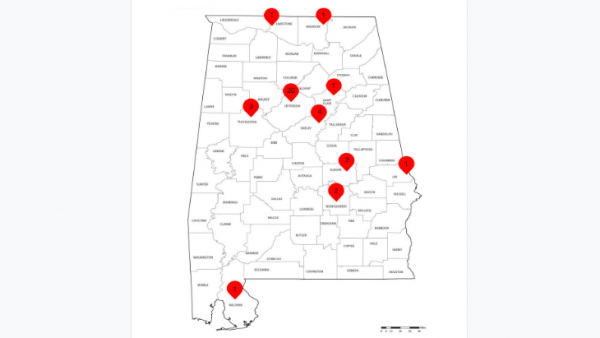 The Alabama Department of Public Health announced Tuesday plans to expand a previously announced health order in Jefferson County to surrounding areas.
The new directives will now affect Tuscaloosa, Walker, Blount, St. Clair and Shelby counties.‬ The guidelines prohibit crowds of more than 25 people and on-site eating and drinking at restaurants and bars for at least a week.
Alabama Health Officer Dr. Scott Harris strongly encouraged other counties across the state to follow suit.
In addition, gatherings at senior centers are prohibited effective Wednesday, and private schools will close. Preschools and childcare centers with 12 or more children will also close until April 6. ‬
This comes as the number of confirmed cases of COVID-19 in Alabama continues to rise. As of Tuesday morning, the state had 36 cases of COVID-19, with 20 of them found in Jefferson County. Harris says those numbers are bound to increase statewide.
"We understand that there can be a testing bias in Jefferson County because that's where most of the testing is occurring, where most people are able to get access … but as we roll out testing [in other parts of the state] I think we'll find additional cases," Harris says.
ADPH expects to create up to 10 new screening sites across the state operating by the end of the week.
"The limiting step has been being able to obtain supplies like some protective equipment and swabs for testing," Harris says.