Several Birmingham Special Election Results on Hold Until Wednesday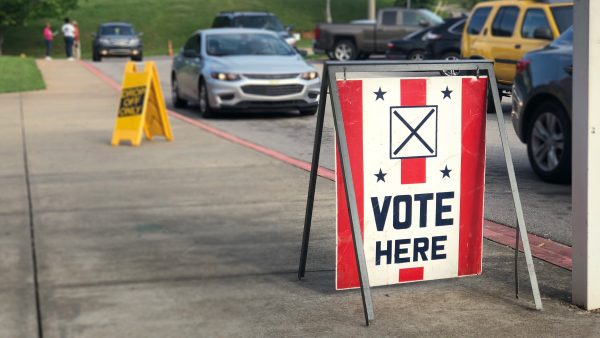 By Robert Carter
Special elections for three Birmingham City Council seats, plus renewals for three ad valorem taxes, will not have results declared until Wednesday because of an error in the handling of electronic machine memory cards at three different precincts.
The cards from the Martha Gaskins School, Robinson Elementary School and Five Points West precincts were sealed inside boxes that contained the paper ballots filled out by voters. Officials with the Birmingham City Clerk's office said the cards could not be retrieved from the boxes until a judge issues a court order that allows it. Provisional votes are not included as well.
Rick Journey, the director of communications for Birmingham City, said Judge Joseph L. Boohaker ordered the boxes to be opened Wednesday at 3 p.m. He said they will resume counting the votes when the memory cards are retrieved.
But the missing precincts could have effects in two of the three council races. In District 6, incumbent Crystal Smitherman had garnered 51.49% of the vote in a seven-candidate field; if her total remains at or above 50% plus one vote, she will win outright and avoid a runoff election next month. In District 7, a runoff is likely, with incumbent Wardine Towers Alexander in first place with 42.46% of the vote. Her runoff opponent would be either Ray Brooks or Lonnie Franklin Malone, with Brooks holding a 63-vote lead.
The District 1 race has been decided, with incumbent Clinton Woods getting more than 70 percent of the vote in a three-candidate race.
The three propositions to renew separate ad valorem taxes all passed by wide margins, with those voting yes in each race amounting to 85% or more of the vote.
Results as reported late Tuesday night:

City Council D1 (6 of 7 boxes in)
Sherman Collins Jr.                         633         27.50
Haki Jamaal Muhammad             37           1.65
Clinton Woods                             1,631     70.85
City Council D6 (14 of 15 boxes in)
Willine Body                                      49           1.97
Carlos Chaverst                                 348         14
LaTanya Millhouse                          264         10.62
Clarence Muhammad                     126         5.07
Crystal Smitherman                        1,280     51.49%
Keith O. Williams                             378         15.21
Onoyemi "Oni" Williams               41            1.65
City Council D7 (13 of 17 boxes in)
Wardine Towers Alexander          1,103      42.46
Ray Brooks                                          779         29.98
Lonnie Franklin Malone                716         27.56
Proposition 1 (66 of 69 boxes in)
Yes 13,512                         No 1,482
Proposition 2 (66 of 69 boxes in)
Yes 13,487                        No 1,489
Proposition 3 (66 of 69 boxes in)
Yes 13,361                         No 1,613