Birmingham School Superintendent Receives 3.55 out of 5 in Evaluation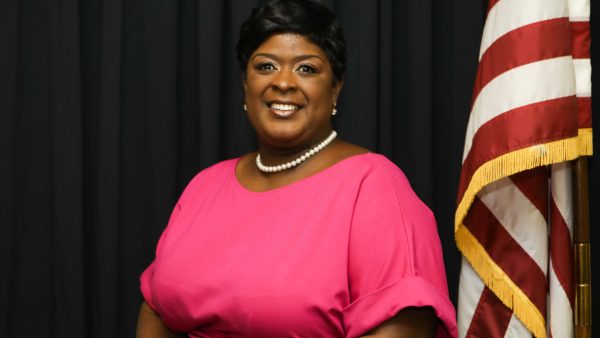 By Daniel Gaddy
Birmingham's school superintendent has "met expectations and goals for improvement" according to an evaluation presented at Tuesday's board meeting.
On a 1 to 5 scale, Superintendent Lisa Herring received a 3.55 rating.
Two metrics were used in the evaluation: a rating based on benchmarks set out by the district's strategic plan (3.36) and a cumulative score from board members (3.75). Those two scores were averaged to produce the final number.
Board member Mary Boehm said the evaluation results reflect the challenges the district faces.
"I want to thank you on behalf of the board for all that you've done, and we're looking forward for this coming year where we continue to address those challenges," Boehm told Herring.
Birmingham City Schools have faced declining enrollment over the past decade, and many schools in the district struggle to reach state standards. For example, 16 of the 75 schools listed as "failing" through the Alabama Accountability Act in 2019 are in the Birmingham school district.
But the system has made improvements, moving to a C from a D on the state Department of Education's most recent annual report cards.
"We are executing turnaround work at the Birmingham City Schools and, although it's not easy work, it's well worth it, and we have a lot to do. But we've accomplished a significant amount and we're proud of that," Herring said when asked about her evaluation results.
Herring has served as superintendent since 2017, when she replaced former interim Superintendent Larry Contri. The board voted unanimously in 2018 to renew Herring's contract through December 2022.
In other business, the board:
Approved a two-year contract for Crystal Briggs-Billingsley to serve as the chief schools financial officer. Briggs-Billingsley had served as interim chief financial officer for seven months and had been assistant chief financial officer for three years. She will be paid $155,764.
Tabled a proposal to send 29 teachers to the Standards Institute 2020 in Orlando for professional development in language and math instruction. Board member Sandra Brown said she worried that the money that would be used for the session comes from the district's continuous improvement funds. She asked if administrators could not find a better use of the resources. Brown and board member Terri Michal expressed concern about the quality of the program.
Tabled a proposal to create two new positions: a dean of students and a school-based attendance agent. Brown said the positions should be considered as two items and more specific information about the salaries should be included.