Birmingham Remembers Kamille "Cupcake" McKinney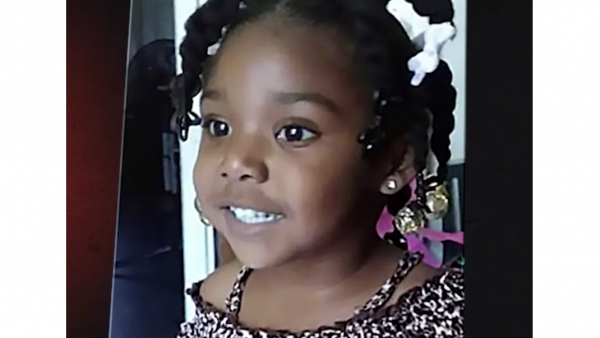 Mourners gathered at New Beginning Christian Ministry in east Birmingham Sunday to remember the life of Kamille "Cupcake" McKinney. The 3-year-old was abducted while attending a birthday party at the Tom Brown Village public housing apartments on Oct. 12. Authorities days later found her remains in a Birmingham-area landfill.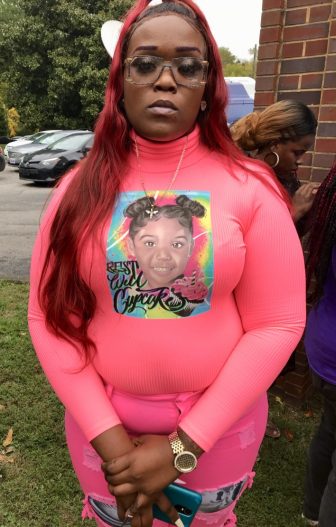 On Sunday, people formed a line that wrapped around the church to attend the girl's funeral. Hundreds packed the sanctuary and an overflow room. Many came wearing t-shirts and buttons bearing Kamille's image.
The service included tributes from family members, faith leaders and city officials. "We don't know, oh Lord, how we got here," Rev. Alvelyn Sanders said in an impassioned prayer from the pulpit. "But we know something happened in our lives. There was a baby named Kamille who made us all stop and check ourselves."
New Beginning Pastor Sylvester Wilson urged people not to try to understand why Kamille was kidnapped and killed. She died of asphyxiation by suffocation the same day she disappeared, according to arrest warrants.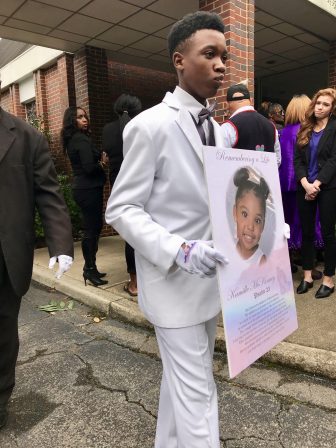 He confessed that as a father and grandfather, processing her death has been difficult. "I realize that I'm a man of God and I realize that I'm the pastor of this church," he said, "but I don't know how I would feel if that happened to one of mine. I told my wife that I'm not afraid that I wouldn't be the pastor of this church, but I might be an inmate pastor." He struggled, he told the congregation, he struggled to make sense of her death. But he said her slaying had a unifying force. "People don't understand that what you see here had to happen so that God could bring this city, this country, and this world back together again," he said.
A man and woman were charged in Kamille's death.