Birmingham Council Chips in on East Lake Grocery Revamp as Part of Battle Against Food Deserts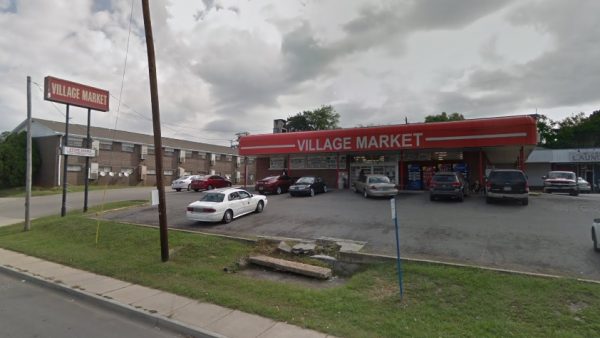 By Sam Prickett
The Birmingham City Council voted Tuesday to approve a slate of economic incentives for one East Lake grocery store, continuing the Woodfin administration's pledge to work toward eliminating food deserts in the city.
Village Market, located at 7737 Second Ave. S., will receive up to $865,000 in incentives from the city, which will allow for "substantial improvements" in the store, "to include upgrades in the refrigeration and point-of-sale equipment, painting, rebuilding the cash office, adding new storefront signage, installing new shelving units, gondolas, replacing the motor room and providing additional security," according to the meeting's agenda.
The city will pay the first $200,000 of those incentives up front out of the city's Healthy Food Fund. That fund, specifically focused on providing incentives to grocery stores, was created by the council in May and was initially allocated $500,000; Village Market is the first store to receive money from the fund.
"What we wanted to do was create a pool of funds to demonstrate with the council and with our residents that we're going to be as aggressive about recruiting grocery stores to Birmingham as we are about recruiting a 500-person tech company," Josh Carpenter, the city's director of innovation and economic opportunity, said then. "It's really important to us because if we don't have that, then we don't have the economic development in those areas."
The remaining $665,000 of Village Market's incentives will be paid out of future sales tax revenue over the next 10 years.
Village Market was originally an offshoot of Western Supermarkets, a Birmingham-based chain that closed earlier this year. The store was sold in April to an "unnamed investment group," according to AL.com. That group, now operating as Village Earnest LLC, had announced plans to increase healthy food options offered by the grocery.
Village Earnest also oversees Harvest Market, formerly known as Organic Harvest, which has locations in Birmingham and Hoover.
Quarterly Meetings to Continue
The council also voted to set quarterly evening meetings for 2020, which will take place at 5:30 p.m. on March 31, June 30, Sept. 29 and Dec. 29.
This year was the first year the council had held evening meetings, thanks to a measure spearheaded by recently re-elected District 1 City Councilor Clinton Woods, who said in February that evening meetings are designed for residents whose schedules cannot accommodate the city's regular 9:30 a.m. meeting time.
"When it comes to having 9:30 a.m. meetings, some people don't realize they have to arrive early and sign up to speak," Woods said then. "A lot of the time, they have to take off work or school or find someone to watch the kids, and they'll end up having to wait several hours until the speakers' portion of the meeting. I think we can do better for the people who want to come participate."
Woods added that moving the date of the meetings, which are also streamed live through the council's Facebook page, would be "a step toward increasing transparency."
District 4 Councilor William Parker said Tuesday that the council might go even further in 2020, taking evening meetings "on the road" to different venues throughout the city. Those plans were still in development, he added, and specific locations had not yet been set.
At this, Woods spoke up. "There are a couple of spots in District 1 that I think will work well," he said.