The Junction Listening Party, Oct. 30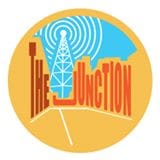 Whether you call Ensley home or you're an outsider who wants to learn more about this vibrant community, please join us for a FREE event on Sunday, October 30th from 6-7:30 p.m. at the Ensley Soho to hear stories from the WBHM 90.3 FM series and discuss Ensley's past, present, and future.
Where: Ensley Soho, 1820 Avenue E, Birmingham, AL 35218
When: Sunday, October 30th, 6-7:30p.m.
RSVP: The event is FREE but we ask that you RSVP here because seating is limited.
For information about the event: Contact Sherrel Stewart (205) 996-1530
For information about The Junction: junctionstories.com
The Junction is produced by Mary Quintas and brought to you by WBHM 90.3 FM and #FindingAmerica – a national initiative produced by AIR, the Association of Independents in Radio, Incorporated. Financial support comes from the Corporation for Public Broadcasting, the Wyncote Foundation, the John D. and Catherine T. MacArthur Foundation, and the National Endowment for the Arts.