WBHM to launch podcast featuring in-depth reporting on Alabama's prisons.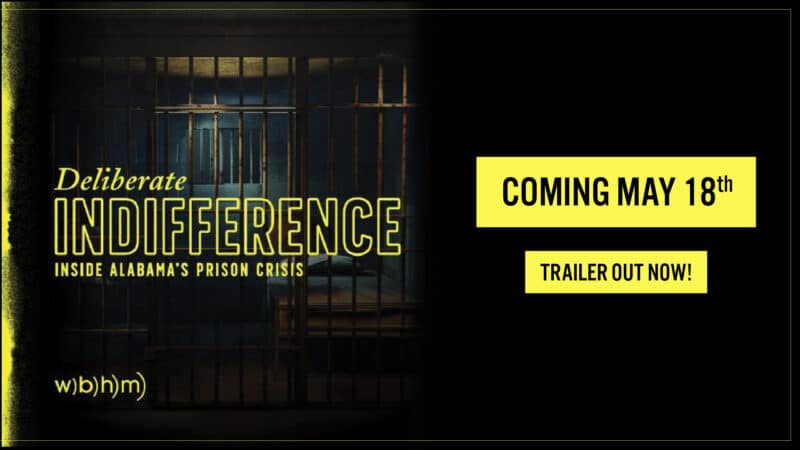 WBHM 90.3 FM is launching a podcast, "Deliberate Indifference: the story of Alabama's prison crisis and the people inside it," the product of reporter Mary Scott Hodgin's in-depth research on Alabama's prisons.
The first episode will be available Wednesday, May 18. Listen at DeliberateIndifference.org or wherever podcasts are available.
The limited-run series tells the story of Alabama's prisons and how they became some of the most dangerous correctional facilities in the country, culminating in a battle with federal officials. In seven episodes, Hodgin delves into the roots of overcrowding, understaffing and violence through the stories of the people locked up in Alabama's prisons, their families and the people in charge.
Creating this series involved hundreds of interviews, reading through thousands of pages of documents, and months of writing, editing and fact checking.
Hodgin, who also covers health and science at WBHM, started researching Alabama's prison system while reporting on mental health care for incarcerated people. She continued to follow the story after United States justice officials detailed rampant violence and sexual assault inside state correctional facilities.
"These federal reports and rulings offered a detailed window inside this system that is very closed-off to the public," Hodgin said. "I wanted to understand how conditions could get so bad, especially within a system funded on behalf of public safety."
Hodgin's reporting uncovered a crisis that was decades in the making.
"Alabama is really at a tipping point," Hodgin said. "As the state prepares to spend $1.3 billion on new prisons, I hope the series sparks conversation about the desired outcome of that investment, the complexities of criminal justice policy and the overall purpose of prison."
In addition to the podcast, listeners will be able to view key documents, see pictures from inside Alabama prisons and find other materials.
Because this story unfolded over so many years, it can be hard to keep up with it beyond headlines and understand the fuller picture, says Andrew Yeager, managing editor at WBHM.
"Mary Scott has done an incredible amount of work to distill all that down and infuse it with the voices of those who are incarcerated, corrections officers, families involved in the criminal justice system and others who we don't often hear from," Yeager said. New episodes will be available each Wednesday through June 29.