Variant Of COVID-19 Virus Detected In Three Alabamians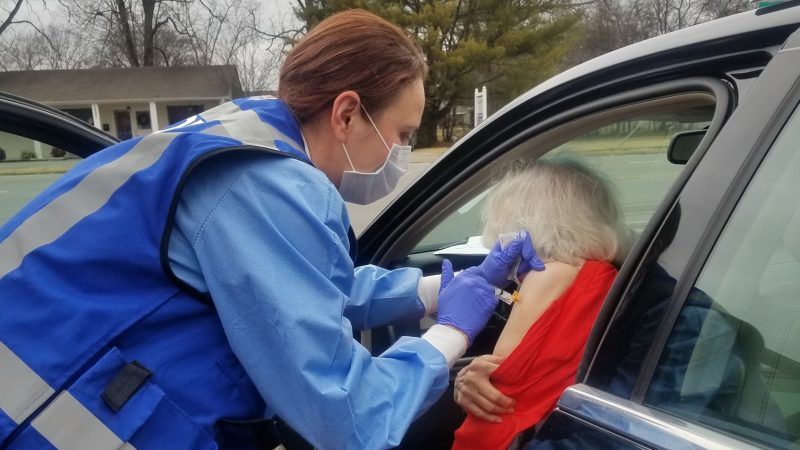 The novel coronavirus that has pushed the world into a pandemic has mutated into additional strains, and one of those strains, that is more contagious, has now reached Alabama.
The Alabama Department of Public Health announced Wednesday that three Alabama residents are infected with the strain called B.1.1.7.
One person is from Jefferson County, and the two others are from Montgomery County. The patients include one adult and two people under the age of 19.
The variant was first found in the U.K. late last year. It's described as a "new and more highly transmissible" virus. So far, B.1.1.7 has been detected in 24 other states, including Tennessee, Florida, Georgia and North Carolina.
"Viruses mutate, and due to surveillance, it was expected that cases would be found in Alabama," wrote the ADPH in a press release.
This variant is more contagious than previous strains of COVID-19, according to the health department. But so far in the United States, this strain isn't believed to be more deadly or cause stronger symptoms.
"At this time, many infectious disease experts and the CDC have indicated that the current vaccine should be effective against the U.K. strain. However, this is still being studied," said the ADPH. "Currently, the U.K. variant has not definitively been linked to worse outcomes of the disease."
But authorities in the U.K. disagree. Last week, U.K. Prime Minister Boris Johnson said the B.1.1.7 variant maybe 30% more fatal than previous strains.
Meanwhile, Johnson's chief scientific adviser said, "There's a lot of uncertainty around these numbers, and we need more work to get a precise handle on it, but it obviously is a concern that this [variant] has an increase in mortality as well as an increase in transmissibility."
In a new report, the Centers for Disease Control and Prevention said "the increased transmissibility of the B.1.1.7 variant warrants universal and increased compliance with mitigation strategies, including distancing and masking. Higher vaccination coverage might need to be achieved to protect the public."
The ADPH continues to advise everyone to wear face masks, to maintain social distance and to wash hands frequently.