Starting Thursday, UAB To Offer Pfizer Vaccine To Adolescents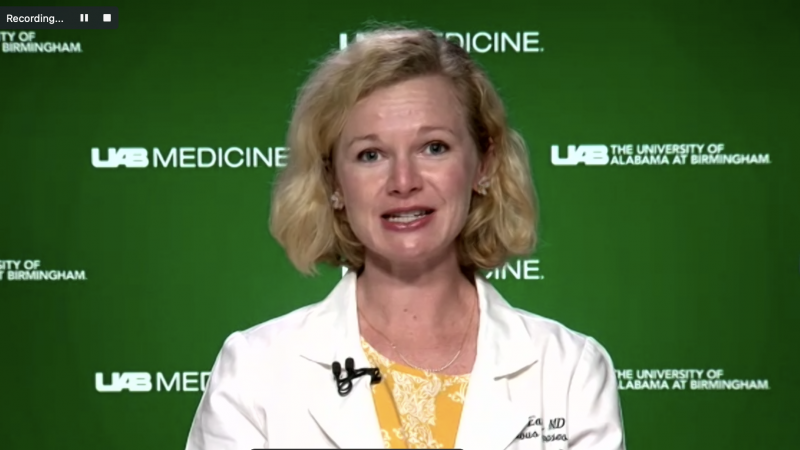 UAB Health System plans to offer the Pfizer/BioNTech COVID-19 vaccine to adolescents beginning Thursday, pending a recommendation from the Centers for Disease Control and Prevention. 
The Food and Drug Administration expanded its emergency use authorization Monday to include children aged 12 to 15, following clinical trial results that found the Pfizer shot to be 100% effective in preventing disease among this age group.
"Overall this is a win for our community, to be able to provide one more group in Alabama and nationally with that protection," UAB infectious disease specialist Dr. Ellen Eaton said during a press conference Tuesday. 
Eaton said children infected with COVID-19 have better outcomes than adults, but serious illness and death are still possible. She said vaccination offers protection and helps everyone return to normal routines. 
"Hospitalization and death are not the only bad outcomes for kids," Eaton said. "Getting kids protected so that they can also achieve these other outcomes, not just wellness, but education, social, emotional, development. Those are things that have all been hindered significantly with the pandemic." 
UAB officials plan to expand eligibility on Thursday at all four of their community vaccination sites. No appointment is necessary but children need to be accompanied by a parent or guardian, who must give permission to receive the Pfizer shot. 
Across Alabama, demand for COVID-19 vaccinations in Alabama has declined in recent weeks and the state's vaccination rate is among the lowest in the country. About 25% of the population is fully vaccinated, placing the state second to last nationwide. 
Editor's note: UAB holds WBHM's broadcasting license, but the news and business departments operate independently.