Amid ICU Shortage, Alabama Hospitals See Record-Breaking Pediatric Caseload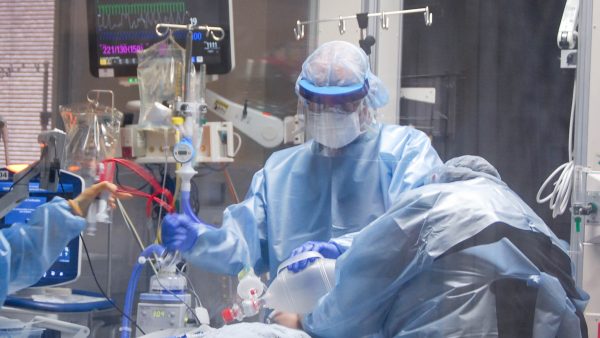 A record number of children are hospitalized with COVID-19.
According to state health officials, as of Thursday, hospitals were caring for 50 pediatric patients, nine of them on ventilators.
It's the latest grim statistic in a record-breaking week for Alabama.
"At some point, there's just physically not enough room to take care of all the sick people in Alabama that we might see if we don't get more people vaccinated," State Health Officer Dr. Scott Harris said during a media call Friday.
More than 2,700 people are hospitalized with the virus statewide, and for the first since the pandemic began, Alabama does not have enough intensive care unit beds for all the patients who need one.
Dr. Don Williamson, president of the Alabama Hospital Association, said hospitals are converting emergency rooms and other units to ICU beds, treating patients in hallways and delaying non-emergent procedures.
"It's rippling now throughout the health care system," Williamson said.
Harris said the state has requested federal aid to help with the surge. A team of about a dozen health care workers were deployed Friday to Baldwin County, one of the state's hardest hit areas. The state could get more assistance soon.
The increasingly dire situation is exacerbated by a severe staff shortage, with remaining medical providers exhausted and frustrated.
"It blows my mind that we have gotten to this point," said Dr. Cynthia Crowder-Hicks, pulmonologist with Infirmary Health in Mobile. "Nobody feels like they are giving optimal care."
After more than a month of increasing hospitalizations, deaths from the virus are ticking up.
Harris said in recent weeks, dozens of people have died every day and "virtually all" deaths occur in unvaccinated people.
"We feel like this is preventable," Harris said. "These people did not have to die. These people did not have to be in the hospital."
Health experts continue to encourage residents to get vaccinated and wear masks in public. Alabama has seen a recent increase in vaccination rates, but more than 50% of the state remains without a first dose.