Virtual Tiny Desk Contest: The Best of Alabama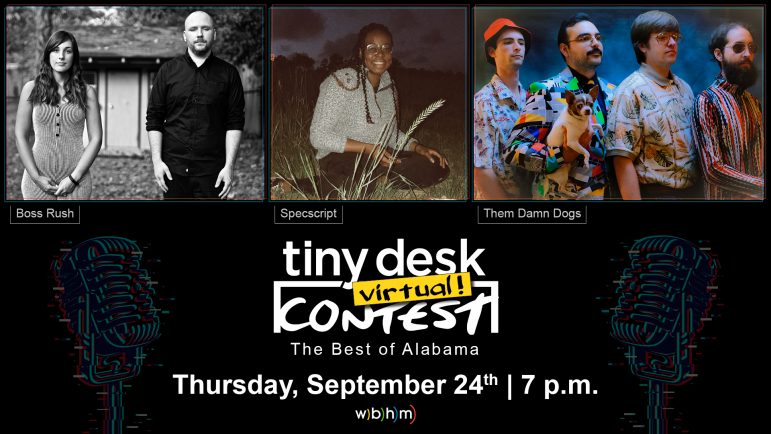 This year we're taking our annual Tiny Desk Contest: The Best of Alabama concert to Facebook Live to showcase some of our local talent who entered NPR's Tiny Desk Contest.
Join us on WBHM's Facebook page Thursday, September 24, 2020, for performances by:
• specscript
• Boss Rush
• Them Damn Dogs
Our virtual doors will open at 6:50 p.m. and the show will start at 7. WBHM's Amasico Rainer will be the host for the evening. Between now and the event, you can invite your friends and look for event updates through the Facebook event page.
And while this event usually is a fundraiser for WBHM, this year we want to turn your attention to helping Alabama musicians whose livelihoods have been affected by the coronavirus pandemic and encourage you to make donations to The Advocacy Fund for Alabama Musicians, afamalabama.org, a project developed by our friends in Muscle Shoals at Single Lock Records.
Portions of this event have been prerecorded.