Jefferson County Emerges From Consent Decree After 45 Years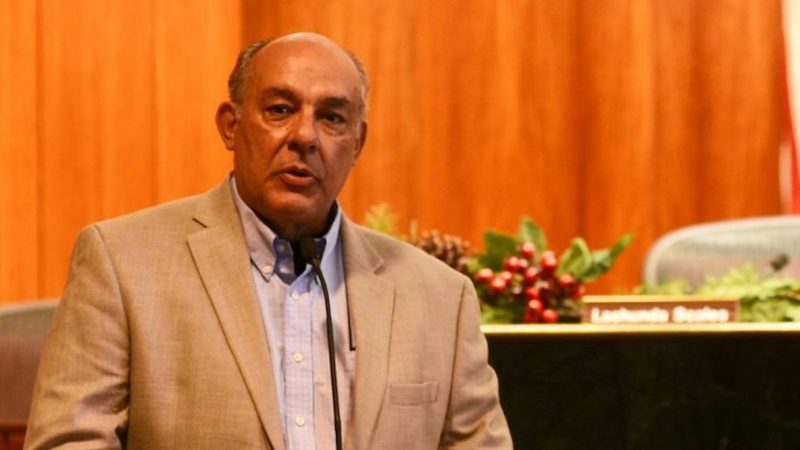 After 45 years of scrutiny, five years in receivership and two years in monitorship, Jefferson County has been released from its consent decree governing hiring and employment practices.
Senior U.S. District Judge Lynwood Smith signed the order that brought the decree to an end.
"It is a validation of what we have done since we've arrived here in Jefferson County," Commission President Jimmie Stephens said at a hastily called press conference Monday afternoon. "It validates the actions that we have shown you and shown the citizens of Jefferson County, that our hiring practices are progressive, they are color blind, they are gender blind and they represent the population of Jefferson County, whom we serve."
Commissioners Lashunda Scales and Sheila Tyson were not present for the press conference announcing the court action. In a release later, Tyson called today a historic day in Jefferson County.
"In 2013, the county was found in contempt," Tyson wrote, "and since then, the county has worked hard over the last few years to live up to the original intent of the consent decree."
County attorney Theo Lawson said that for more than 40 years, the county has been under strict scrutiny based on things that had been done improperly.
"This day marks the beginning of Jefferson County being both a county that strives to be an employer of choice among governments and, also, as we strive for excellence and inclusiveness in our hiring practices," Lawson said. "This is particularly momentous for me, being the county's first African American county attorney. Not because of that, but it's because of the work and teamwork with our legal team, with our commissioners and with our management staff to make Jefferson County, again, an employer of choice and as we strive for excellence and inclusion."
Commissioner Joe Knight said there's plenty of blame to go when considering how the county wound up in trouble with its hiring and human resource policies. But he said blame can be left behind now.
"It's been a long road," Knight said. "It seems like we went a long way around about doing what's right. But we're doing what's right, we've got the practices in place."
Commissioner Steve Ammons acknowledged previous commissioners who were part of the effort to change county practices to meet federal requirements.
"Commissioner David Carrington, Commissioner Sandra Little Brown and Commissioner George Bowman all need to be thanked," he said, "along with Commissioner Jimmie Stephens and Commissioner Joe Knight, for starting this and helping us finish this off to where we can actually move forward in a progressive manner."
County manager Tony Petelos said he's been working with Lorren Oliver for the past 10 years on the human resource practices. Oliver, director of the Personnel Board of Jefferson County, has served as a receiver and monitor as the county has worked its way through the consent decree.
"We're very, very proud of the leadership team that we have built using the consent decree," Petelos said. "We have some of the best qualified people — men and women, different races, different ethnic groups — in our leadership team. We have a great staff that we're working with. We have built the HR department to where it needs to be and I'm very excited about that fact."
Lawson described the procedures in place to guard against the county running afoul of the orders from the judge.
"Over the course of the years, we have developed in conjunction with our receiver and monitor various selection procedures that are both gender-blind and color-blind," the county attorney said. "They are also designed to ensure that everyone has a fair shot."
Lawson said there are assessments on management applicants and validated selection procedures for lower-level jobs.
"These are reviewed by psychologists and those systems are verified and checked by our HR director," he said. "And in the event or any particular complaints that arise, there are two tracks that have been put in place to make sure that any complaints regarding any kind of disparities are investigated and opinions rendered based on those processes."