Jefferson County Curfew Is Over, Commission Says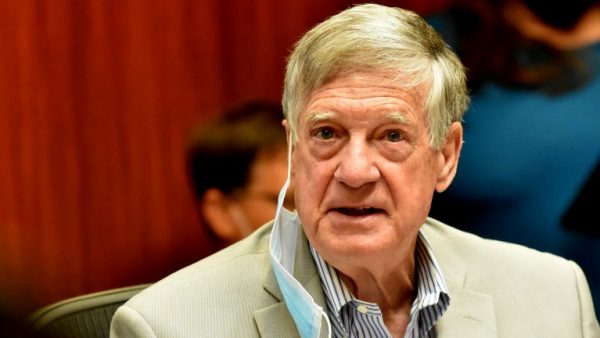 Jefferson County's curfew is no more. Commissioners decided during their committee meeting Tuesday not to extend the order establishing the curfew, which was set to expire today.
A week ago, commissioners met in an emergency session to establish a daily curfew from 7 p.m. until 6 a.m. This was intended to thwart violent and destructive acts like those seen in downtown Birmingham on Sunday, May 31.
A peaceful demonstration gave way to looting in the wake of the police killing of George Floyd in Minneapolis. Birmingham and other area cities implemented curfews, which have ended or are set to end.
Jefferson County's curfew "was put in place to coincide with the municipalities and the municipalities are allowing it to expire," Commission President Jimmie Stephens said. "We are willing to follow suit."
Budget Shifts
Commissioner Joe Knight offered a resolution to change wording in the 2020 budget, which allotted a $50,000 public service grant to Carver Theater. The resolution calls for the allocation to go to the Alabama Jazz Hall of Fame.
"We're just trying to get everybody on the same page," Knight said. "Everybody is on the same page but that's just a little glitch in there."
A resolution was presented change a public service fund grant of $12,500 from Shadow Lawn Memorial Gardens Maintenance and Perpetual Care Association to Ursula Smith Dance. Commissioner Sheila Tyson said Shadow Lawn didn't meet the requirements to receive the funds.
More Money for Elections
Barry Stephenson, chairman of the Jefferson County Board of Registrars, presented a resolution to increase the rent the county pays to polling places from $100 to $250 and to increase the clean-up fee from $100 to $250. He said some polling places were "on the border of kicking us out.
"It's been an extremely positive response from our precincts to keep them in the fold and on pace for July 14th," Stephenson said, referencing the party primary runoffs. "We're working on July 14th and we're also working on November 3rd … (and) we could have over 30 municipal elections in the county."
In another election matter, Alexandria Stevens, an elections coordinator in the county probate office, presented resolutions seeking $10,600 apiece for absentee ballot staffing in the Birmingham and Bessemer divisions.
"They are seeing an increase in the absentee ballot applications that are coming in," Stevens said. "Right now, they're working with interim staff but they're requesting an increase in staff.
Stevens said that, generally, the departments would have had enough funds to cover the primary election and the primary runoff election. The pandemic caused a drain on those funds.
"Because the Secretary of State directed them to stay open while everything else was shutdown, that depleted the fund that would have been used for the primary runoff," Stevens said. "Also, the contract doesn't end until November 3. We also need additional funds to cover staffing all the way through the general election."