Ivey Extends Face Mask Order Through Oct. 2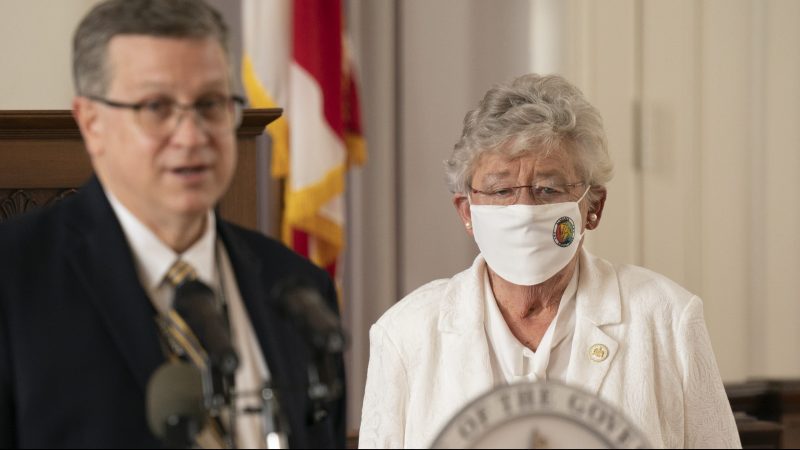 Alabama Gov. Kay Ivey has extended her public health order, including a statewide requirement for most residents to wear face masks in public to help prevent the spread of COVID-19, through October 2. The order was scheduled to expire Monday.
"We all want to get back to normal and the way to do that means wearing a mask," Ivey said.
The mask mandate went into effect in mid-July and has been extended once. The number of new coronavirus cases in Alabama and hospitalizations have been on a downward track in recent weeks with public health officials saying the mask order likely contributed to that drop. They're still concerned progress may be reversed as many schools have reopened with at least some in-person instruction and college students returned to campuses sparking a rise in COVID-19 cases. There's also concern about the upcoming Labor Day holiday as some people may socialize in close quarters, potentially spreading the virus. Cases spiked in Alabama following the Memorial Day and Independence Day holidays.
"Labor Day has the opportunity to cause a lot of spread if people aren't careful," State Health Officer Dr. Scott Harris said. "We want people to pay attention and do the right thing."
The mask order requires most adults and children second grade and above who are within six feet of others outside their households to wear masks. The measure applies to universities and schools. The public health order maintains restrictions on retailers to 50% capacity. Restaurants and bars can open with limited seating.