Ivey: Alabama Needs More Testing Before Reopening
Gov. Kay Ivey said she wants to see an increase in COVID-19 testing before she reopens the state's economy.
At a press conference today, Ivey said less than 1% of Alabama has been tested for the virus, but she said that's not enough.
"All my decisions I'm going to make are based on data, not a desired date," Ivey said.
The state's stay-at-home order is set to expire on April 30. Ivey said she plans to follow guidelines from the White House that advise 14 consistent days of declining new COVID-19 cases before reopening.
State Health Officer Dr. Scott Harris said as of now, Alabama has seen five to six consistent days of declining cases, though there was a spike one day surpassing 200 new cases. He said Alabama is still seeing somewhere from 160 to 170 cases a day. In the meantime, Harris said Alabama Department of Public Health officials are confident they're containing the virus.
"We have reached the point where we thought we might have a hospital surge, and we've been able to contain that," Harris said.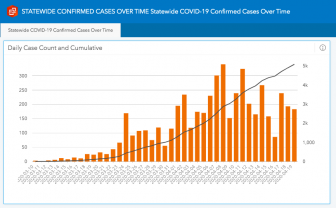 In addition to expanding testing statewide, the ADPH plans to start tracking people who visit the doctor complaining of symptoms even if they don't test positive, according to Harris.
Ivey and Harris were also joined Tuesday morning by Kelly Butler, director of Alabama's Department of Finance and the chair of Ivey's new executive committee. Butler said he's met virtually with the six members of the committee to field recommendations on when to reopen the economy.
The committee received recommendations from Alabama's Small Business Commission last week that called for the immediate reopening of some businesses such as restaurants, retail stores and hair salons. Alabama's federal House delegation is scheduled to give its recommendations Wednesday. Then, Butler and the committee will devise a timeline based on the recommendations for when to reopen the economy. They're expected to present that timeline to Ivey and Harris on April 28.
"And I'm as eager as anybody to get our economy back open, spinning on all cylinders again," Ivey said, "but again, we have to be careful and cautious in what we're doing and do it in a smart productive way."
New Resource For Unemployment Filings
About 40% of people who have filed for unemployment related to COVID-19 have been paid, according to Alabama Department of Labor Secretary Fitzgerald Washington.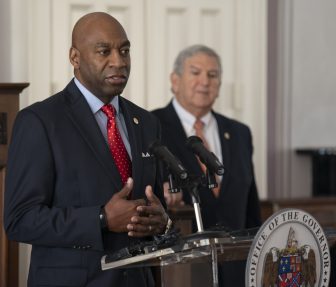 As of Tuesday, more than 300,000 people have filed for employment.
"I'm pleased to announce that $164 million has been paid to over 104,000 people who have been impacted through no fault of their own we a result of COVID-19," Washington said. "We also paid out $100 million just yesterday, so that totals $264 million that we've paid to people who have been impacted."
Washington said the labor department is starting to see a downward trend in mass unemployment filings.
But some have complained that it's been hard to file for unemployment or that they have yet to receive any money. Washington said they've made some changes to process claims faster.
"We actually moved our UI or unemployment insurance claim portal to a cloud-based system," Washington said. "We also entered into an agreement with an outside call center vendor … that consists of about 100 people. They actually started yesterday, and just yesterday alone they took in over 650 calls."
Washington said the labor department also created an unemployment insurance claim tracker that'll provide Alabamians updates throughout the claims process.
Small Business Loan Update
Alabama banks have completed over 28,000 loans to small businesses totaling $4.86 billion, according to Alabama Superintendent of Banking Mike Hill.
He said the loans have a maximum 1% APR for 24 months and will be forgiven if a small business uses it to pay for employee salaries, maintenance or utilities.
"The banks should be commended for participating in the program. This is not a loan a bank would typically make," Hill said.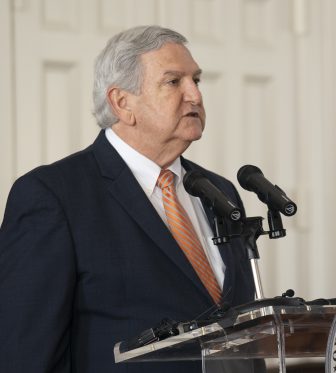 Alabama ranks 19th nationally in payroll coverage because of the small business loans, according to Hill.
But he noted that not every small business that applied for a loan received one.
"There was over one billion of Alabama business loans that had been applied for but did not get funded before the total [nationwide small business loan] pool was depleted," Hill said. "Also there was an estimated 5,000 loans that is anticipated to be applied for in the next stimulus package above the loans that are already submitted."
Hill said as a result, Ivey is encouraging Congress to pass another package of over $300 billion in new loans.