Health Experts Warn Alabama May See Another COVID-19 Surge; Fauci Is Optimistic About A Vaccine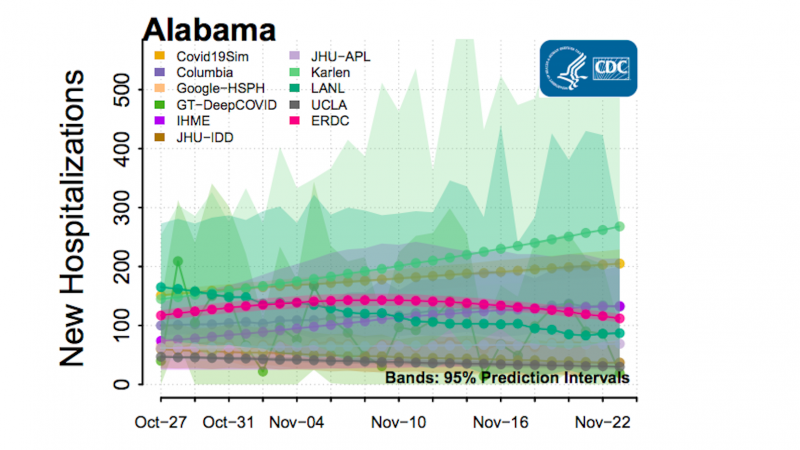 Health experts at the University of Alabama at Birmingham warn that Alabama could see another surge of COVID-19 in the coming weeks. This comes as the number of new daily cases in the state continues to tick upward.
"Unfortunately, we're now heading up towards higher levels [of COVID-19 caseloads] than we've ever seen before," said Dr. Michael Saag, a UAB infectious disease doctor. "Positivity rates [of tests] in Alabama are almost up to 25% now. That means one in four tests are coming back positive."
Saag said this indicates widespread community spread. He said the goal is to have a positivity rate of less than 5%.
Meanwhile, Dr. Anthony Fauci, the country's top infectious disease expert, said that he predicts "with some degree of certainty" that in the next four to six weeks officials will have some answers to the question of vaccines.
"I feel cautiously optimistic that we will have a safe and effective vaccine, even though you can never make absolute predictions when it comes to vaccinology," Fauci said during UAB's COVID-19 Research Symposium.
Fauci says he feels cautiously optimistic because the data from animal models and phase one trials show that some of the vaccines "induce a degree of neutralizing antibody that is comparable if not exceeding what we see in natural infection in convalescent plasma."
As for which vaccine could be the winning antidote – that's still unclear.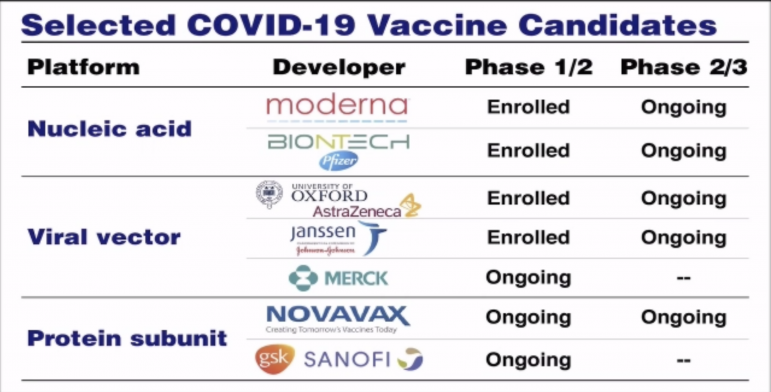 In the meantime, Fauci said the National Institutes of Health is recommending that certain patients use the drugs Remdesivir and Dexamethasone as therapeutic treatments.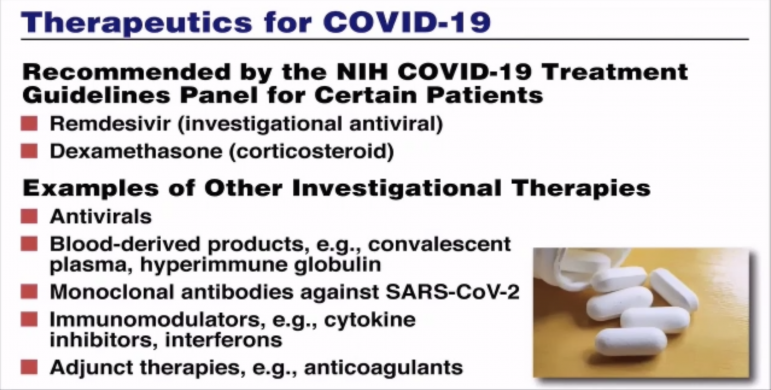 COVID-19 With Flu
Dr. Jeanne Marrazzo, UAB's director of infectious diseases, said they've already seen one patient who has tested positive for both the flu and COVID-19.
"I think the good news is that if you look at the Southern Hemisphere, which of course experiences their flu season before ours, they've actually had a pretty light season," said Marrazzo. "Suggesting that some of the interventions they made to prevent COVID actually worked to prevent flu."
Marrazzo said the best case scenario is if Alabamians get a flu vaccine while maintaining other COVID-19 preventive measures like hand hygiene, masking and social distancing. She said they hope to have access to rapid diagnostic tests that can detect the flu and COVID-19 soon.
Editor's Note: UAB holds WBHM's broadcast license, but our news and business departments operate independently.