Families & Advocates Want More Data On COVID19 In Alabama Nursing Homes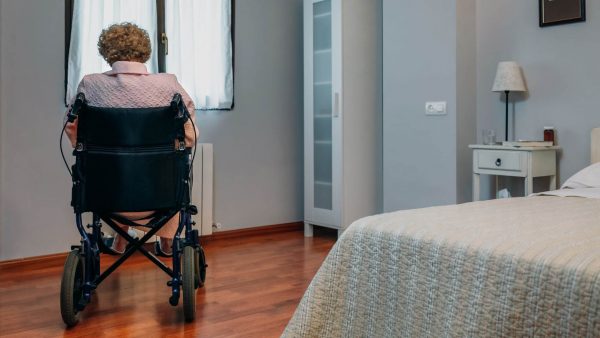 Carter Sayle's 82-year old mother has dementia and lives in a nursing home in north Alabama. Sayle, who lives in New York City, relies on staff at the facility to keep him updated about her condition and what's going on at the nursing home. But right now, it's hard to get someone on the phone. Sayle said he knows staff are busy and overwhelmed, but he wants more information about whether or not coronavirus is spreading inside the facility.  
"We're in the dark," Sayle said. "You know, they're not actively communicating, so you just have to go with the 'no news is good news'."
Residents of long term care facilities make up more than 40% of COVID-related deaths in Alabama and, according to the Alabama Nursing Home Association, more than half of the state's nursing homes have reported coronavirus cases. But many families and advocates feel they do not have a true picture of what is happening because state health officials do not disclose information on individual nursing homes, even though they collect it. 
Sayle said his mother's nursing home has not reported any positive cases so far. The facilities are required to notify families if a resident or employee tests positive for COVID-19, but it is unclear whether this is happening. 
"Right now, the way the situation is in Alabama, it's entirely dependent upon the individual facility to decide whether or not they're going to release that information to the public," said Jamie Harding, associate state director of communications at AARP Alabama.
AARP is one of several groups across the country pushing for more transparency on this data from state officials. Some states release more details than others. 
In Alabama, nursing homes are required to report positive test results to local health departments and the Alabama Department of Public Health (ADPH), which publishes the total number of COVID cases in long term care facilities online. But according to Dr. Karen Landers, an area health officer with ADPH, state officials will not release county-level or facility-level data. Jefferson County health officials also declined to release local numbers. 
However, the public will soon have access to this information. Nursing homes were recently required to start reporting to the federal government and the Centers for Medicare and Medicaid Services (CMS) plans to publish data about COVID cases and deaths in nursing homes nationwide, including the names of facilities, by the end of May. 
"CMS will be taking swift action and publicly posting this information so all Americans have access to accurate and timely information on COVID-19 in nursing homes," the federal agency wrote in an announcement.
Harding said the move could help save lives. 
"There's really no good reason not to share that data with the public," Harding said, "and lots of bad reasons, bad outcomes that can come from keeping it away from the public."
She said communities and first responders need to know where the outbreaks are so they can help those facilities and protect themselves. 
And family members, like Tommy James, whose father is in a nursing home south of Birmingham, want official confirmation of what's going on inside these facilities.
"If I know that there's a serious outbreak at that facility," James said, "we're gonna consider moving him somewhere else that has not had as many infections."
Meanwhile, nursing home officials said they are doing what they can to keep people informed and they must meet certain reporting requirements established by federal, state and local officials. 
At Fair Haven, a retirement center and nursing home in Birmingham, executive director Patrick Davies said they have been sending weekly letters to families and updating them sooner when there is a positive case. So far, two of the facility's residents have tested positive, out of around 750 residents and employees. Davies said they are working hard to prevent more cases.
"We have been actively trying to build a bubble around this facility to keep the residents from being exposed to it," he said. 
Since nursing homes are not allowing in-person visitation, Davies said communication is limited and he knows families are worried. But, he said, keeping people out of the facility keeps the people inside safe. 
Davies is glad the federal government will be releasing more data on cases in nursing homes, because he said more information could help prevent future outbreaks. But he said it is not fair to condemn a facility if it has a high number of cases, because COVID-19 is insidious and an outbreak could happen anywhere.
Editor Note: AARP Alabama is a program sponsor of WBHM. Our news and business departments operate independently.