DOJ Finds Excessive Use of Force In Alabama's Male Prisons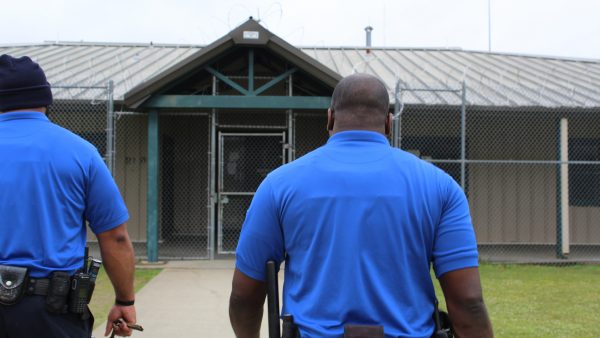 In a report released Thursday, U.S. officials said men confined to Alabama's prisons are subject to excessive force at the hands of correctional officers. They said the issue is pervasive and systemic and likely violates the U.S. Constitution's Eighth Amendment ban on cruel and unusual punishment.
In the 30-page document, the Civil Rights Division of the U.S. Department of Justice (DOJ) and the three U.S. Attorney's Offices for Alabama said prison staff regularly use batons, chemical spray and physical attacks to improperly and unjustly punish inmates. They said the excessive force can result in serious injury or death, citing two men who died in 2019 at the hands of correctional officers. Autopsies found both men were beaten so badly, they were left with intracranial bleeding and multiple head and body fractures.
The report said officers regularly use excessive force to incorrectly punish inmates for not responding or behaving improperly. It described several incidents involving inmates who were beaten while restrained or compliant. In one case, a lieutenant slammed a handcuffed prisoner on a concrete floor several times, knocking him unconscious and leaving him unable to breathe. He required hospitalization.
"All too often, correctional officers use force in the absence of a physical threat while making no effort to de-escalate tense situations," investigators wrote in the report. "Such uses of force heighten tensions in already violent and overcrowded prisons. Failing to de-escalate these situations properly endangers the safety of prisoners and staff.  Correctional officers also use force as a form of retribution and for the sole purpose of inflicting pain. Such uses of force violate the Eighth Amendment."
Officials said pervasive overcrowding and understaffing in the Alabama Department of Corrections (ADOC), coupled with mismanagement and improper documentation, contribute to issues of excessive force. They listed several immediate and long-term remedial measures, including the installation of cameras in dormitories and other areas, the establishment of a database to track patterns of force, and improved processes for reporting and documenting incidents of force. DOJ officials said the U.S. Attorney General may file a lawsuit against ADOC within 49 days if the state has not "satisfactorily addressed" their concerns.
Meanwhile, Alabama Attorney General Steve Marshall wrote in a press release that they were "ambushed" with the report. He said the state has worked to resolve issues of overcrowding by building three new male prisons.
"At the same time, I have made it absolutely clear from the beginning that the State will not, under any circumstances, enter into a consent decree with the federal government to avoid a lawsuit," Marshall said. "Alabama will not be bullied into a perpetual consent decree to govern our prison system, nor will we be pressured to reach such an agreement with federal bureaucrats, conspicuously, fifty-three days before a presidential election. In short, a consent decree is unacceptable and nonnegotiable. The State of Alabama shall retain her sovereignty."
ADOC officials are still in negotiations with U.S. justice officials regarding a previous report that is part of the same investigation, which began in October 2016. DOJ officials previously released findings related to violence and sexual assault among inmates. In that report, released in April 2019, they said Alabama's male prisons likely violate the U.S. Constitution by failing to protect inmates from "prisoner-on-prisoner violence and prisoner-on-prisoner sexual abuse." A final part of the investigation involved whether or not there was a systemic pattern or practice of sexual abuse by ADOC staff. In Thursday's report, DOJ officials said they did not find any such problem.
This story was updated at 4:54 PM to include Attorney General Steve Marshall's response to the report.
Al Excessive Force Findings… by Miranda Fulmore on Scribd