Dogs, Firehoses Were A Precursor To Today's Violent Protests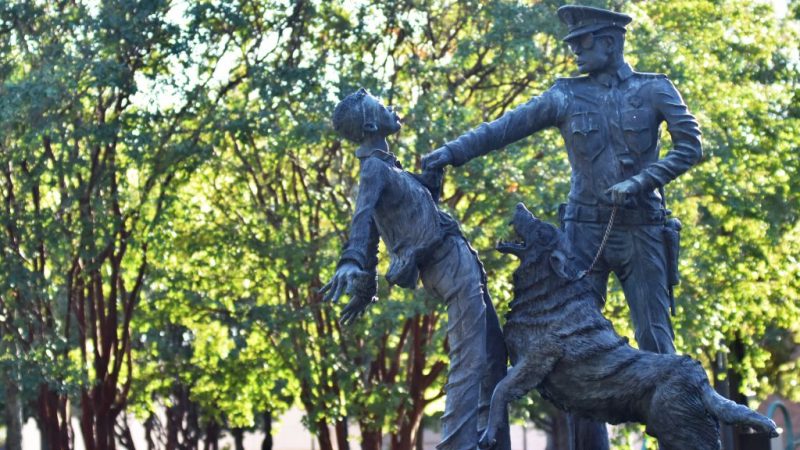 Retired Birmingham Police Chief Johnnie Johnson Jr. is a fan of the 1960s TV show "High Chaparral." He recalls an episode in which someone was paying people to kill Indians.
"One day, they said, 'We're gonna have to kill Cannon,'" Johnson said, referring to the white lead character who starred in the show. "The guy said, 'No, no. No way, bruh. Shooting an Indian is one thing but killing a man is something else.'"
In that sense, Birmingham was the High Chaparral for police in their dealings with Blacks at the time. Johnson, one of the first Black officers in the Birmingham Police Department and the first Black chief of the department when he was appointed in 1991, said police treated Blacks differently than how they treated whites.
Recent protests and clashes grew from the attitudes and events during those days in the 1960s and even earlier. Across the country, there have been incidents of Blacks being killed at the hands of law enforcement officers. George Floyd and Breonna Taylor are just two examples of Blacks who have lost their lives in this manner this year.
As multiracial protestors have taken to the streets, police in some places have taken aggressive action to squelch calls for indictments and defunding of law enforcement.
For Birmingham, the most pronounced time of friction between the Black community and police was decades ago.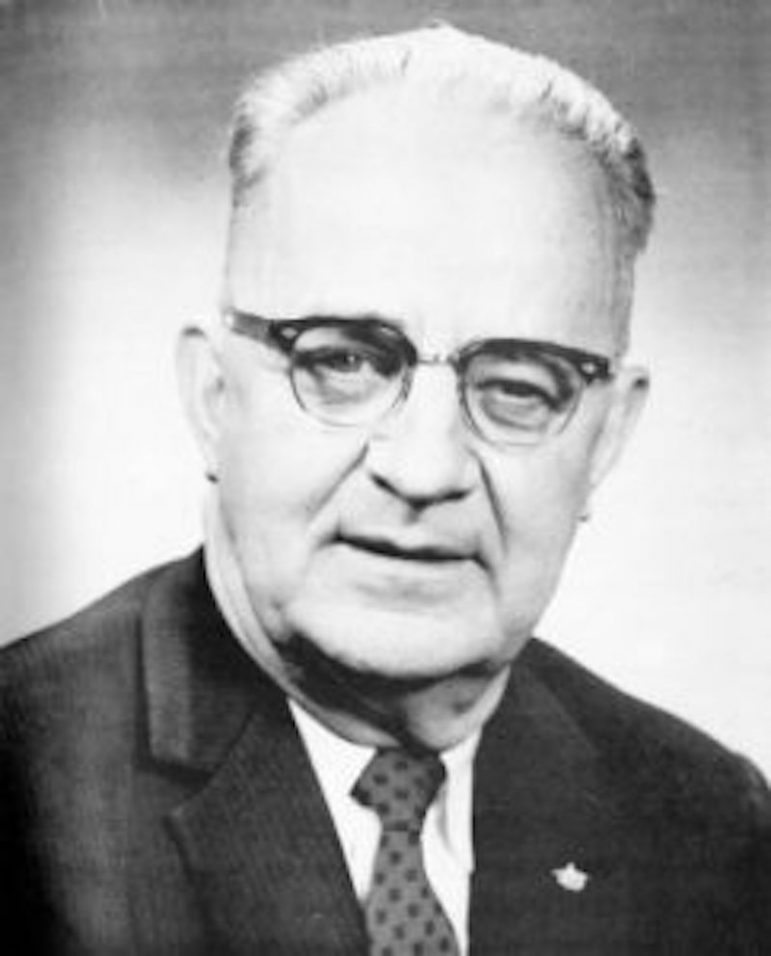 The indelible impression of Birmingham as a symbol of racism and police brutality was chiseled into history under the leadership of Theophilus Eugene "Bull" Connor, who served more than two decades as the city's commissioner of public safety.
Connor was in charge when fire hoses were turned against children and adults protesting as part of the Children's Crusade and when attack dogs were set on protestors who would not step aside from their demands for equality. Neither of those methods for tamping down protests was unusual, but one weekend the eyes, and news cameras, of the nation were watching and shared those images with the world. To this day, the city's image is partly colored by those black and white reflections from 1963.
But police abuse of Blacks was not limited to protestors and activists. Jim Crow laws more than authorized police to step way over the line of civility.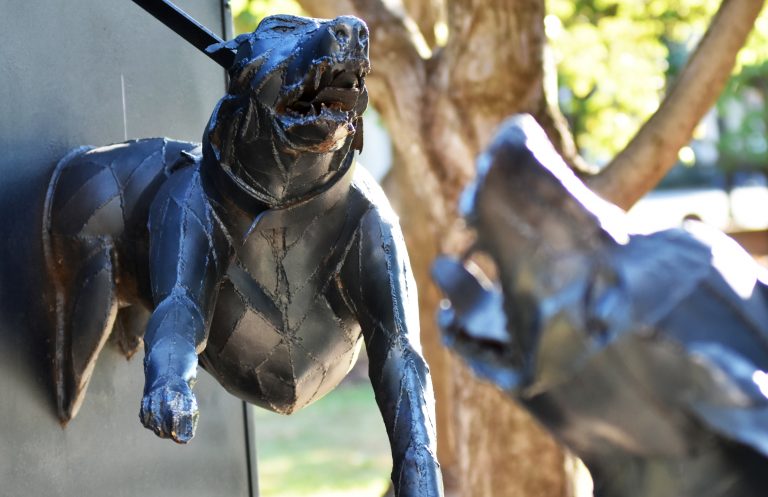 The Northeastern University School of Law and the Civil Rights and Restorative Justice Project published a report in July that documented 127 cases of officer-involved killings in Jefferson County from 1930 to 1970. Of the victims, 123 were Black. Those cases reveal patterns about the nature of police violence during this period. For example, CRRJ's investigations reveal that many police officers in Jefferson County were implicated in multiple killings during their careers; at least 20 of them were involved in more than one fatal shooting.
Records suggest these officers were rarely disciplined, removed or otherwise held accountable for their conduct. Thorough investigations of police killings were infrequent, and legal action was even more rare. CRRJ identified only two cases in which the officers were prosecuted, and both of them were acquitted.
A breakdown of the police homicides showed 110 in Birmingham, four in Bessemer, two in Fairfield and one each in Brighton, Docena, Edgewater, Ensley, Johns, Lipscomb, Morris, Porter, Pratt City, Tarrant and Westfield.
Johnson said the abusive treatment of Blacks at the hand of white officers in the 1960s had much to do with the upbringing of the men in blue.
"The officers were the ones that created the problems," he said. "It wasn't necessarily a policy. Anything that happened was allowed because there was no one to speak up against that.
"I think that has a lot to do with how whites feel about Blacks," he continued. "If you are sitting in your house and a bug is crawling across the floor, there's not a problem with you stepping on that bug because that's just a bug. And the same thing goes with people. They don't mind attacking a Black person because that's just a Black. There's no big deal there. That's just a Black. I think when white folks kill a Black person, they haven't hurt anybody."
Arrington Says Policy Played a Role, Too
Richard Arrington Jr., the first Black mayor of Birmingham, disagrees slightly with Johnson. He thinks policy was part of what made the Birmingham Police Department of the 1950s and '60s what it was.
Arrington was 5 when his father moved his family to the steel-town of Fairfield from rural Sumter County. He recounts instances in which Birmingham police used the N-word when speaking to him in his youth.
"First of all, police officers came, until the '60s, out of the white community," he said. "The white community had always had a negative image of the Black community, an oppressive image, where we were oppressed and lacked incentive to be citizens of equal rights. Police officers came out of that community and therefore had that kind of background and that kind of thinking.
"On top of that, in my experience dealing with the police 20-something years as an elected official, there is a philosophy among police officers, particularly a small group of them, they considered Blacks to be criminals. They are not held accountable for what they did to Blacks," Arrington continued.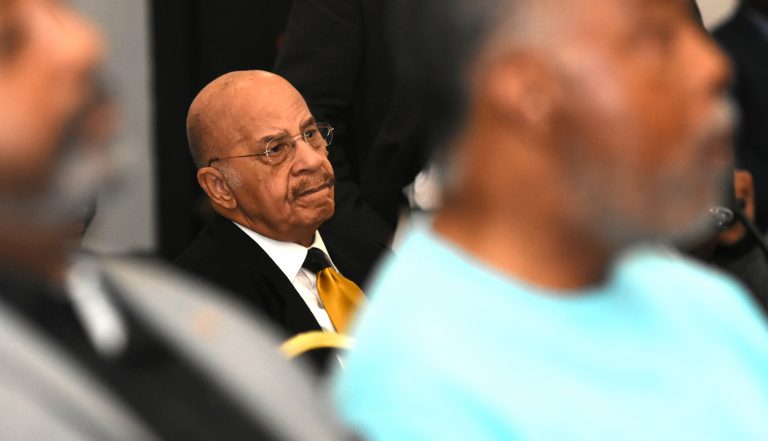 In the 1960s, the former mayor said, Birmingham police had the tough job of maintaining segregation; however, they felt it was necessary to act. "They were empowered to do so and they acted in that way," he said. "Some of them were most vicious and unlawful in doing it."
Arrington's political career began as a Birmingham city councilman after students at Miles College, where he taught, urged him to run for office. His initial council committee assignment was to the Public Safety Committee, which had review and legislative oversight of the police and fire departments.
"We had the ability to question the police chief and the mayor at council meetings about complaints, particularly out of the Black community," Arrington said, noting there had long been allegations of police mistreatment of citizens. "I became the spokesman against police brutality. The first complaint came from an Italian-American citizen over in Ensley. All of a sudden, I became the darling of the Black community and the white community accused me of handcuffing police officers and things of that sort."
Arrington first became a councilman when George Seibels was mayor. He recalls Seibels as the first mayor to court the Black community, to go to the leadership of Black churches to try to improve the relationship.
"But what he would not do," Arrington said, "is he would not take any strong action against police misconduct."
David Vann, who was initially elected to the council along with Arrington, would also in time run and win election as mayor. Arrington and Vann were allies but disagreed in June 1979 when a white Birmingham police officer fatally shot Bonita Carter, an unarmed 20-year-old woman, near the scene of a convenience store robbery in Kingston.
Arrington recalls having told Vann previously to transfer the officer — George Sands — from the northside to Southside as there had been 10 to 12 complaints of brutality against him.
"David said he would (transfer the officer) but he never did," Arrington said. "That turned out to be David's downfall."
Black ministers wanted that officer fired and would accept nothing less. Conversely, Arrington said, Vann tried to do everything short of that. Ultimately, Black ministers drafted Arrington to run for mayor in 1979, an office he would win and hold for 20 years. "The rest," he said, "is history."
Leroy Stover was the first Black to join the Birmingham Police Department in 1966. Johnnie Johnson, Jr. was another early Black addition to the force and eventually became the city's first Black police chief. Decades later when he became mayor, Arrington prided himself on increasing the hiring of Blacks — not just among police — from about 12% to 50%.
"I wanted a chance to decide what was going to be, and (Arrington) gave me an opportunity to do that," Johnson said. "I had been around, and I'd seen an awful lot of stuff. The mayor gave me an opportunity to put my touch on things and I feel I jumped at that opportunity. What I tell people is sometimes you have to put yourself in the way of things."
JeffCo Sheriffs Were Less Aggressive but Still Good Ole Boys
The Jefferson County Sheriff's Department tends not to share the notorious history of Birmingham police in the 1950s and '60s. There are no statues of snarling sheriff's department dogs being sicced onto Blacks in the streets. Johnson said Mel Bailey, the former Birmingham officer who was Jefferson County Sheriff during many of those years, didn't make the dramatic stand that Bull Connor did.
"He was a different person," Johnson said. "He was a different person, but he was still white. And he still did his thing. He still did the stuff that white folks do. … That was just the way that it was."
Current Jefferson County Sheriff Mark Pettway, the first Black elected to the office, said the department under previous sheriffs had a reputation of being a "Good Ole Boy" office.
"When I took over January of 2018, the office was 66% white, 33% Black," he said. "I don't think that represented demographics here of Jefferson County."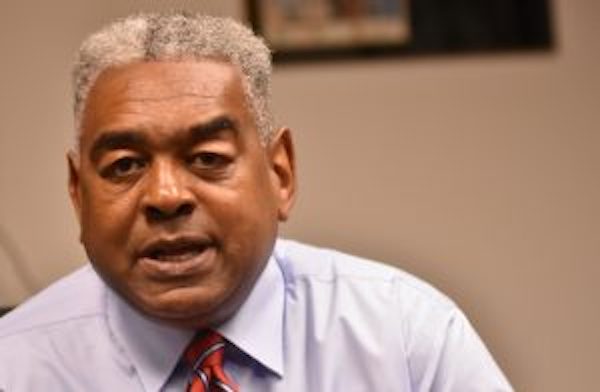 Pettway said that lack of diversity was evident when it came to promotions. He said five people were promoted to captain during the last big promotion under his predecessor, Sheriff Mike Hale.
"They were all white," Pettway said. "It was none Black, not one, and no one said anything about it. There was no uproar."
The sheriff said his deputies try to be professional and not profile. He said they are taught to be aware of their unconscious bias so they can fight that bias.
"We teach them about how to deescalate," Pettway said. "We teach all those things at our academy to make sure they do not violate anyone's rights. We want everybody to be treated fairly and right."
Proactive Steps Against Racial Brutality
Patrick Smith is two years into his tenure as chief of the Birmingham Police Department. The Tuscaloosa native had 28 years of law enforcement experience with the Los Angeles Police Department and didn't shy away from becoming the top cop in the Magic City, even though he knew the reputation.
"I knew much of what had gone on in the past," he said. "For me, it made it more of a desirable job because I wanted to make sure that many of the things that had occurred did not happen again. I wanted to make sure that we were building a professional police department and it has always been my goal to come back and have some influence on law enforcement in Alabama."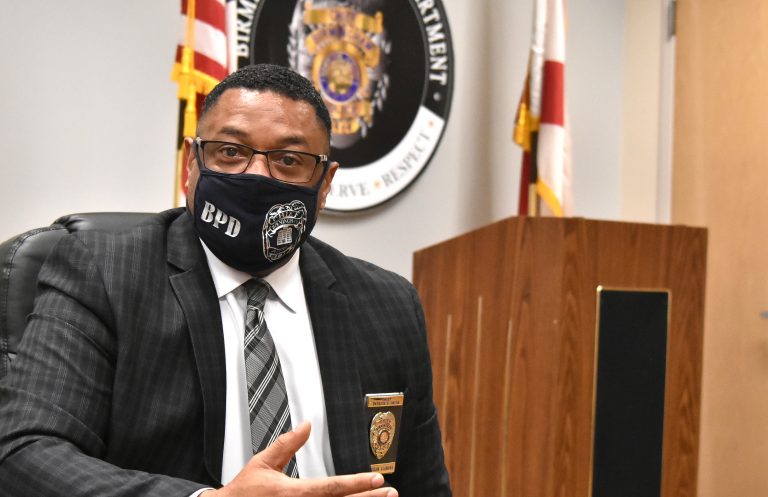 Smith said part of the education that officers now get when they join the Birmingham force is to tour the Birmingham Civil Rights Institute "so that they can understand the environment in which we serve, they can understand what occurred in the past and the direction that we're going," he said. "They can understand that we have to have a connection to the community that we serve."
The chief acknowledged that Blacks and whites have not always been treated the same by Birmingham Police. But equitable treatment is not a destination, he said. It's a journey.
"I think that we always have to continue to work to improve the police service. We have to work to improve continuously how we operate within the community," Smith said. "We have to continuously work to improve how we build a relationship because, in law enforcement, there are always going to be challenges, there are always going to be differences, there are always going to be the perception of this or that. It's on us to continue to work to improve on a daily basis."
Smith compared the journey of police to a Christian's efforts to be like Christ.
"You will never be Christ, but that doesn't mean that you stop pursuing that Christ-like behavior," he said. "What we have to do is be in relentless pursuit of having a positive relationship with the community we serve.
"But always know there are going to be things that come up from time to time that are going to challenge us and challenge perception and challenge how we do business, whether that's a controversial shooting, whether it's a high-profile use of force in the community, whether it's perceived we handle something different from the other side of town. There are always going to be those challenges, therefore we have to constantly work to communicate and build that relationship so that we're all working together."
"Protect and serve" is the motto of police departments across the country. Smith tweaked that motto when he returned to his native state to lead the Birmingham Police Department. The motto of his department is "Protect, Serve and Respect."
"Many of the things that happened many years ago all come down to respect, the officers respecting the community and the environment in which we serve," the chief said. "And even vice versa, the community having respect. But how can you have respect for someone that doesn't respect you, your home, your place.
"That was a completely different day and time back then. I hope that we've accelerated the conversation well beyond that and we have the ability to move forward into the future, to build a more cohesive relationship with the police department as well as the community that we serve."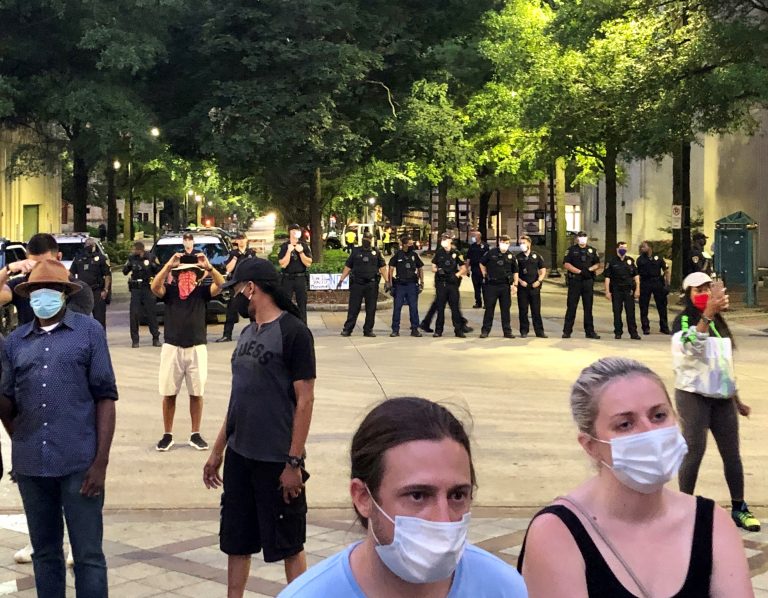 Unlike departments that used pepper spray and rubber bullets against protestors, and unlike the Birmingham Police Department of Bull Connor, Smith believes in respecting the rights of protestors to express themselves.
"I come from a family where myself and my two brothers are police officers," Smith said. "My father let us know early on (that) you are there to protect the rights of others. And even if they're protesting you, they have a right to protest. I've always taken that to heart, that people have a right to protest.
"One of the things that I do is pull our officers back and allow people to protest, as long as they're being peaceful, as long as they're not damaging anything, as long as they're not destroying the city," the chief continued. "There's nothing wrong with having a peaceful protest within the city and (have) people able to express their feelings, beliefs, or whatever, as it relates to that protest."