Commission OKs Cares Act Funding In Quick Session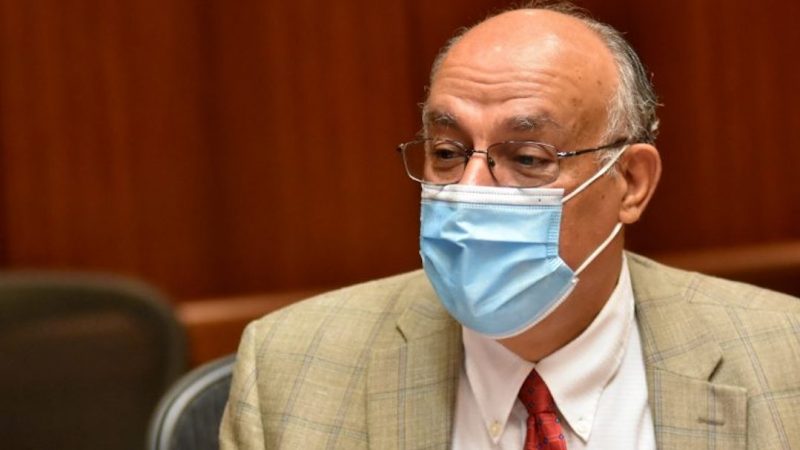 Tuesday's committee meeting of the Jefferson County Commission was so fast you would have thought commissioners were trying to beat a deadline.
In a sense, they were. As they have for months, commissioners continued their efforts to dole out federal funds related to the novel coronavirus pandemic.
The light agenda included 18 resolutions from county manager Tony Petelos to distribute Cares Act funds to help cities, towns and entities in the county address needs of citizens that arose from COVID-19. Petelos said the items that were moved to Thursday's meeting agenda leave just a few who have not gotten the requested money.
"We'll have those next meeting," Petelos said.
Today, commissioners sent $13.8 million to the commission agenda for approval. Some of the cities on the agenda have already received some of their allocations but are now receiving the balance. To date, more than $63.5 million of the allotted $90 million has been sent into the community.
"What we're doing right now is we're utilizing those COVID dollars to affect the quality of life for our citizens, those who have been impacted by the COVID crisis," commission President Jimmie Stephens said after the meeting. "We're now able to directly apply these monies to their feeding, for their personal wellbeing, for temporary housing, for utility and rent assistance.
"We're also able to use that to improve their health care through allocating monies to these different fire districts and fire departments," Stephens continued. "We feel very good that we're able to do that and doing it in a timely manner."
During the committee meeting, Commissioner Steve Ammons had a whispered conversation with county attorney Theo Lawson. Ammons acknowledged later that he was asking whether Cares funds can be used to help businesses that have suffered because of the pandemic.
Lawson, citing a ruling by the attorney general, said Cares money cannot be used for the purpose.
"Any time there's something that might be on the line, I'm going to ask the question, especially if there's potential for any kind of money to be leftover," Ammons said. "We don't want to send money back to Washington. We want to make sure that it's spent here and for us to do that, we need to make sure we've looked at every avenue possible."
Among other items commissioners moved to the agenda of Thursday's meeting were two items from the Human Resources Department — the adoption and approval of an administrative order amendment on harassment and retaliation, and an employment agreement with Tampia Anderson to be deputy finance director.