Birmingham's Civil Rights History Front And Center At Rally For George Floyd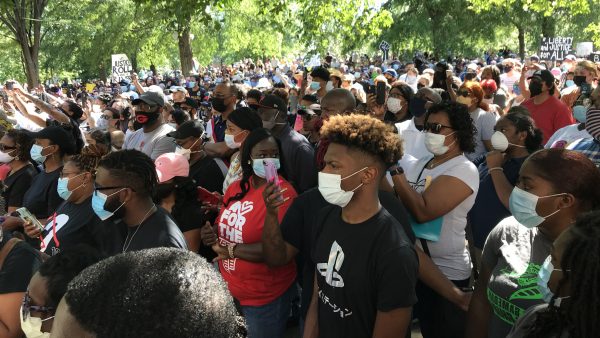 Kelly Ingram Park in downtown Birmingham swelled with people, signs and chants Sunday afternoon for what organizers called a rally for justice and peace in response to the death of George Floyd, who died after being arrested by police in Minneapolis on Monday. The rally, sponsored by the Birmingham mayor's office and the Birmingham Civil Rights Institute, came one day after a similar protest and march in Birmingham and Hoover.
Speakers at Sunday's gathering, which included clergy from a variety of faiths, referenced Birmingham's history of nonviolent protest during the civil rights movement. They also referenced many names of black men and women who died after incidents with law enforcement.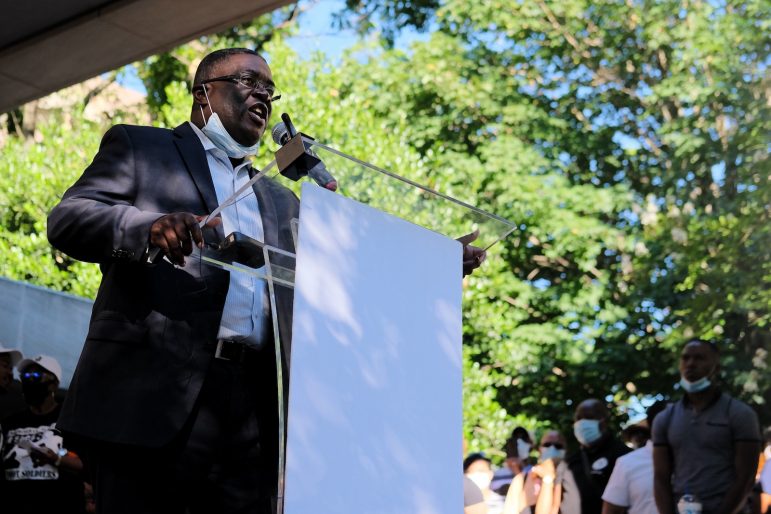 "You ought to be angry about what happened last week," said Rev. Arthur Price, the pastor of the 16th Baptist Church in Birmingham. "But the question is what are you going to do about it?"
Price told the crowd they should turn anger into advocacy by voting and pushing elected leaders for changes to policing practices. Other speakers called on people to patronize black businesses. Some spoke of whites who seemed indifferent to what some in the African-American community have experienced.
"Dear White America, I ask you who are you?" activist T. Marie King said. "Are you willing to look at your life and be responsible for it and begin to change?"
Several speakers urged the crowd to resist responding with violence as has been seen in many cities across the country. Both Democratic Senator Doug Jones and Birmingham Mayor Randall Woodfin noted Birmingham's progress since the civil rights era.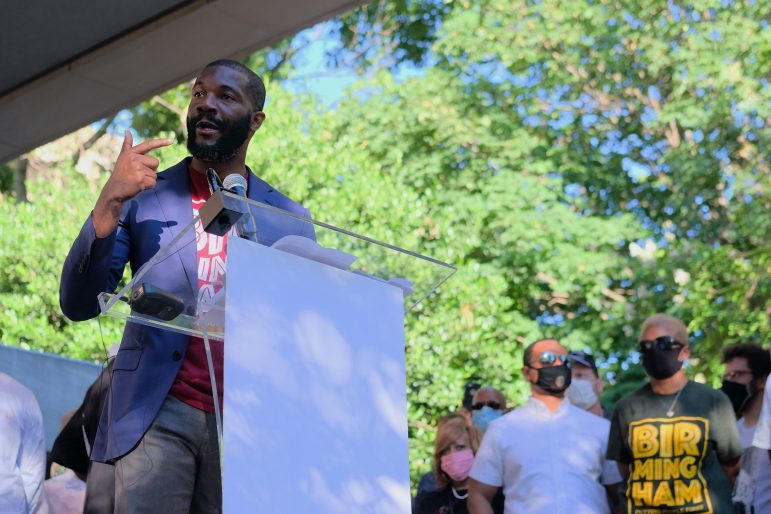 "To say that we as a people are not better off today than we were 50 years ago … that dismisses the sacrifices of the foot soldiers that join us today," Woodfin said.
Woofin called Birmingham the "blueprint" for a nation divided by race, adding "the enemy is not each other."
Jackie Freeman, who traveled from Tuscumbia, Ala., for Saturday's protest and Sunday's rally, said as an African American mother, some of the police violence against black men captured on video made her think of her two sons. She said she's thinking more carefully about how she spends her money and how she spends her time.
"You can't just sit back and Facebook protest and expect things to change," Freeman said.
Auburn University student Allison Sharp expressed similar feelings about the limits of social media posts. Sharp, who is white, said this was the first rally she had attended.
"I definitely learned the power of the dollar, "Sharp said. "I never really thought to shop specifically at black-owned business. I've just thought about donating to nonprofits."
As Sharp left with a group of friends, they were thinking of black-owned restaurants where they could pick up dinner.