Birmingham Council OKs Al Fresco Dining as 'Hail Mary' for Restaurants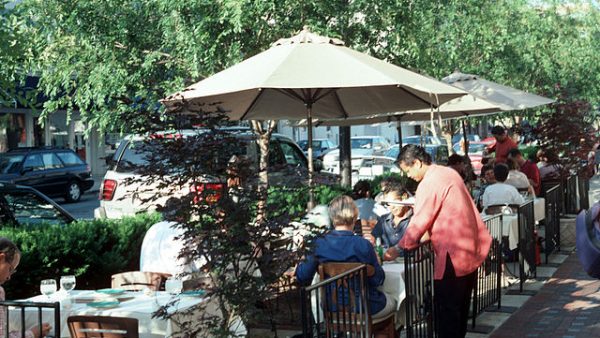 Birmingham restaurants will now be able to use sidewalks and parking spaces for outdoor dining, the City Council decided Tuesday. The decision, described by District 2 Councilor Hunter Williams as a "Hail Mary from the mayor's staff," is intended to give restaurants greater seating capacity during the COVID-19 pandemic.
The ordinance will allow food and beverage venues to apply for a shared-space permit, which would allow them to serve food and alcohol in certain outdoor spaces adjacent to their businesses. These permits would last through Sept. 30, but District 5 Councilor Darrell O'Quinn suggested that the city might extend that deadline "if this works out well."
"I think it's something that we should consider for a permanent permitting process," O'Quinn said.
Williams agreed: "If all our restaurants and bars had tables out on the sidewalks, it wouldn't be a bad thing."
Restaurants across the country have experienced financial hardships due to COVID-19. Reduced indoor seating mandated by social distancing policies — as well as increased public reluctance to dine out — has caused many restaurants to scale back their staff or shut down entirely.
Birmingham previously had tested an outdoor dining strategy with last month's "Eat in the Streets" event in Avondale, which closed off portions of 41st Street South to use as outdoor seating for nearby restaurants.