Birmingham Commits Another $1 Million To Temporary Worker Program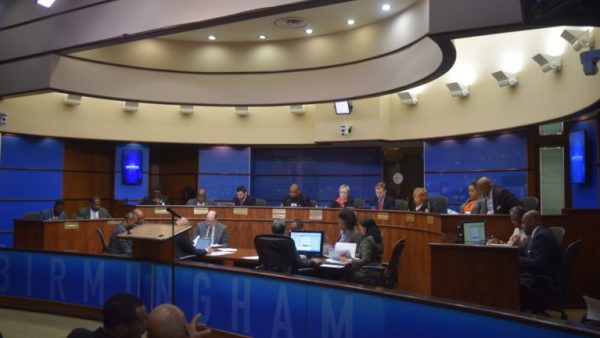 By Sam Prickett
In an abnormally short, 13-minute meeting on Tuesday, the Birmingham City Council voted to allocate more funds to the city's fight against COVID-19.
The city's coronavirus fund was given an additional $1 million, with money being taken from incentives the city had previously allocated to Pappadeaux Seafood Kitchen, $215,000; Lakeview Antisocial/Brat Brot, $58,000; and Top Golf, $228,000; as well as $499,000 from the Department of Innovation and Economic Opportunity's economic incentives budget.
That money will go toward what Mayor Randall Woodfin called "phase two" of the city's coronavirus response, which involves a temporary "Birmingham Strong Service Corps" worker program focusing on coronavirus testing, access to testing and food insecurity resulting from the pandemic.
The program, IEO Director Josh Carpenter told the council during Monday's budget and finance committee meeting, will be similar to AmeriCorps, "making sure people have access to service opportunities that could supplement their basic income."
So far, he said, nearly 100 unemployed workers have "been redeployed to paid opportunities that support community needs," such as phone screening 8,476 public housing residents for virus symptoms, preparing and delivering 12,000 lunches for Birmingham City Schools students, and partnering with Christ Health to set up an emergency COVID clinic.
The $1 million allocated Tuesday by the council will add to the more than $300,000 already raised for the program by private donors including Shipt, the Overton Project, Altec and others. The city's contribution will be reimbursable by the federal government, Woodfin told councilors Monday.
The council also voted to allocate $4,065,333 from the coronavirus fund to first responders; Lester Smith, the city's director of finance, told the council last month that overtime for first responders during the coronavirus crisis would likely cost between $4 million and $5 million.