Alabama Is In 'Survival Mode' Says University Of Alabama Economist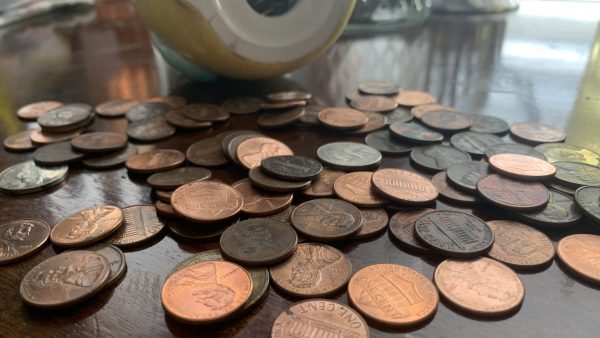 Every sector in Alabama's economy is shrinking this year because of the pandemic. That's according to Samuel Addy, senior research economist and associate dean for economic development outreach at the University of Alabama.
During a press conference Thursday, Addy joined Democrat Sen. Doug Jones to talk about Alabama's economy, which they both agreed is in 'survival mode.'
"All the help coming from D.C., the bills that the senator and others are working on, are not stimulus bills. They are actions and investments for survival," Addy said. "We know that we are in a worse situation than a few months ago. We need to invest for survival because if we don't survive, nothing matters."
Addy called on lawmakers to invest more in the economy.
"What I know for sure would help is if Washington D.C. gets its act right," Addy said. "My humble calculation is that in this survival mode, we really need to be operating at about $1 trillion a month injection into this nation's economy. At $1 trillion we'll be able to ensure that the people, our resources and our institutions survive this pandemic."
Addy said at this point the country's deficit is not as important as surviving the pandemic. He also advocated for extending the extra $600 in weekly federal unemployment benefits, which expired almost two weeks ago.
"The cost of not extending these $600 payments is actually higher than the cost of extending them," said Addy. "With the $600 payments, look at where we are. Things are not better than before, but the good news is we can do better.  We know what to do and we have all the resources it takes to do better."
Jones agreed, saying unemployed Alabamians need at least $600 extra a week.
"Unemployment is still going down, so it's not like we're incentivizing people to stay on the unemployment rolls," said Jones.
Jones said in addition to $600 a week, he hopes lawmakers can eventually provide stimulus checks for working Americans.
New numbers released this morning by the state Department of Labor showed Alabama's unemployment claims are at their lowest since March. About 11,692 claims were filed last week, compared to about 17,439 the week before.
In all, about 717,198 claims have been filed in Alabama since the pandemic began in March. The Labor Department says 89% of the claims have been paid.