Alabama Health Officials Issue Update On Coronavirus Testing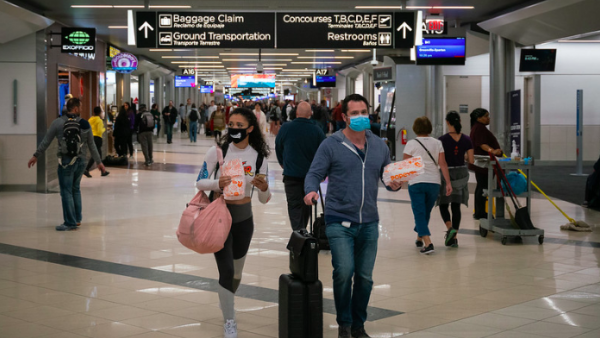 The Alabama Department of Health has tested fewer than 20 people for COVID-19, according to officials there. None has tested positive.
During a press conference Tuesday, Dr. Scott Harris, state health official with the ADPH, said the agency can test 150 cases a day but that the average person in Alabama doesn't need to be tested.
Harris says the cases first must be referred to the department. Then, he says, a person must meet specific criteria before the state will administer a test. This includes:
Symptoms such as fever, cough or shortness of breath
Travel from a country with widespread ongoing transmission of the virus
Travel from a hotspot in the U.S. such as Washington State
Prior exposure to someone known to be infected with the virus
Harris says populations at high-risk for getting very sick from the disease such as the elderly or those with suppressed immune systems will also be given priority. Harris says they'll also test patients who are hospitalized and have tested negative for other diseases or viruses.
Harris says while ADPH has tested fewer than 20 people, there are two commercial labs also administering tests. Currently, LabCorp and Quest Diagnostics will administer tests, and the University of Alabama at Birmingham expects to have its own coronavirus test available in the next week or two.
Harris says none of these labs have reported positive tests. He says the ADPH upgraded the coronavirus to a "notifiable disease" last week, which means outside labs are required to report any positive tests to the state within four hours.
But Brian Hastings, director of the Alabama Emergency Management Agency, says just because no one has tested positive doesn't mean the virus is not in Alabama.
"The one thing I would caution us on, and I'm going to knock on wood here, is that we have no confirmed cases in Alabama," Hastings says. "That doesn't necessarily mean that we don't have a case in Alabama."
Hastings says diseases affect people differently, so the coronavirus could appear minimal in younger populations that wouldn't meet ADPH's criteria for a test. He says officials expect someone in Alabama to eventually test positive for the virus.
"So recently, if you guys have been looking at the (national) data it actually shows that we're increasing about 25-30% daily. So about every four days we should expect the numbers to double," Hastings says. "So no one should be surprised by that. This is just managing some expectations here. This is called infectious disease."
In the meantime, Harris says health officials are working on preventative measures. The ADPH has contacted more than 100 Alabamians who have traveled to other states. He says the department checks in daily to track their temperatures and symptoms.
Schools are also planning preventative measures.
Eric Mackey, Alabama's education superintendent, says the week of March 22 about 90% of Alabama students will be on spring break. He says the department has recommended families cancel plans for overseas travel. It's possible, he said, schools might issue advisories around domestic travel as well.
Mackey also says the department plans to temporarily close schools that have students, faculty or staff who test positive for the virus. He says those schools will then go through a deep cleaning. Mackey stresses that there are still no confirmed cases of the coronavirus in Alabama schools.
But Dr. Mackey, Dr. Harris and Hastings all say it's only a matter of time.