Advocates Call For COVID-19 Resources In Spanish, Other Languages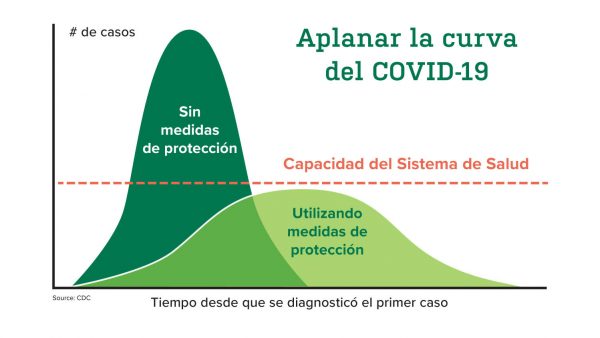 The COVID-19 crisis is having a big impact on the Latino population.
"This situation is hitting our community like a bombshell," says Isabel Rubio, executive director of the Hispanic Interest Coalition of Alabama (HICA). 
The advocacy group for Latino and immigrant families has seen a recent spike in phone calls from worried residents. 
"The biggest issue that we face in Alabama is that a lot of the information, whether it's the around economy or health, is mostly all in English," says Carlos Aleman, HICA's deputy director.
Statewide, more than 200,000 people speak a language other than English at home, most commonly Spanish. Aleman says everyone, regardless of their English proficiency, needs access to information about the coronavirus. He says state and local officials need to do a better job communicating with people who do not speak English.
HICA, along with several other advocacy groups, recently asked the Alabama Department of Public Health (ADPH) and Gov. Kay Ivey to provide an information hotline about COVID-19 in different languages.
"Information about COVID-19 is rapidly changing, and we believe the State of Alabama has an obligation to provide this information to prevent further spread of the virus," said Allison Hamilton, interim executive director of Alabama Coalition for Immigrant Justice (ACIJ).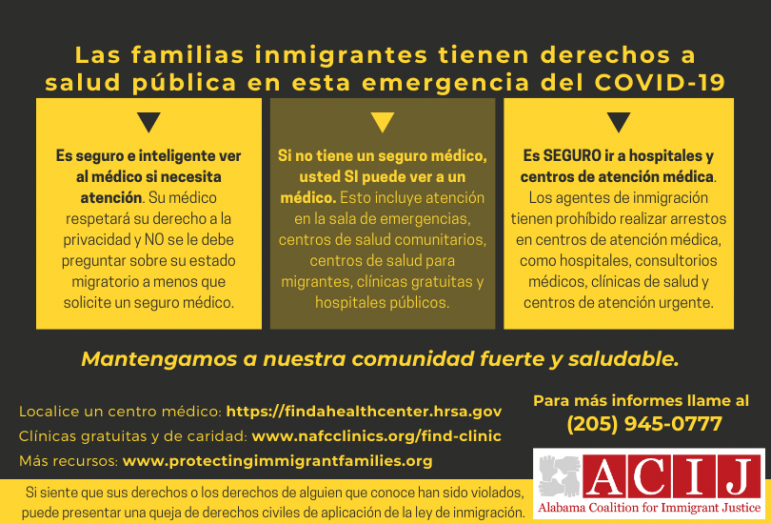 In a statement, officials with ADPH say they have a contract with an interpretation service to assist non-English speakers who call the COVID-19 hotline. The department's website has a page with information in Spanish, though it does not contain any materials related to the coronavirus pandemic. 
UAB Hospital has posted bilingual information about COVID-19 on its website, and Aleman says HICA is doing what it can to fill in the gaps locally. The group has translated public health orders issued by the Jefferson County Department of Health. It also recently helped interpret for Birmingham Mayor Randall Woodfin during a virtual question and answer session.
In addition to the language barrier faced by many immigrants, there are extra concerns for those who are undocumented and ineligible for health insurance. 
Local health officials say these factors do not prevent someone from getting tested for the virus.
"The Jefferson County Department of Health has partnered with the University of Alabama at Birmingham to cover the cost of testing for COVID-19 for those who are without insurance or those who are undocumented," officials said in a statement. "The testing would occur at the UAB drive through after a person has called and made an appointment."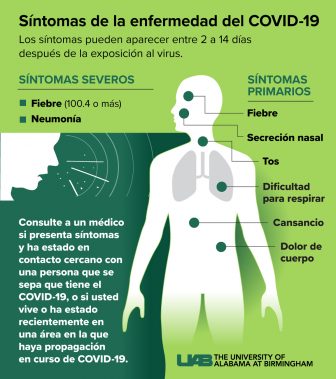 Aleman says an even bigger concern is the long-term economic impact of this crisis.
"Our community is particularly vulnerable, because a lot of their jobs are the first to go," he says. 
With many restaurants closed and construction delayed, lots of people are out of work these days. But Aleman says undocumented immigrants typically do not qualify for financial help from the government, even if they pay taxes.