Federal Judge Blocks Alabama Abortion Law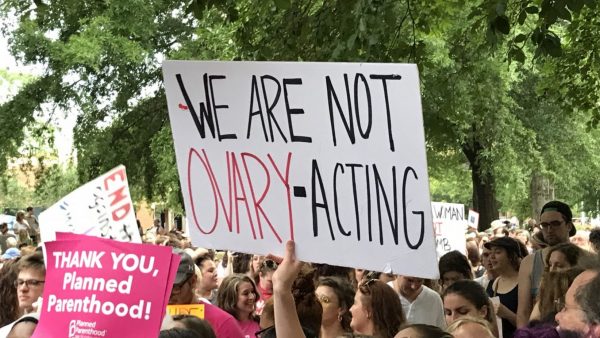 A federal judge blocked Alabama's strict abortion ban Tuesday, which was set to go into effect next month. U.S District Judge Myron Thompson issued a primary injunction Tuesday against the law, which would have made performing an abortion a felony in almost all cases. Abortion providers would face a sentence of up to 99 years in prison with no exception for rape or incest. The only exception is when there's a serious health risk to the woman.
Alabama Governor Kay Ivey signed the law in May. Supporters of the law say it's designed to challenge the 1973 Roe v. Wade U.S. Supreme Court decision that legalized abortion nationwide. The American Civil Liberties Union of Alabama, Planned Parenthood and others sued  in federal court arguing the near-total ban is unconstitutional.
"As expected, the court has blocked the law and it will not go into effect. Abortion remains legal in Alabama," ACLU of Alabama Executive Director Randall Marshall said.
Alabama Attorney General Steve Marshall echoed that the judge's action was not a surprise.
"As we have stated before, the State's objective is to advance our case to the U.S. Supreme Court where we intend to submit evidence that supports our argument that Roe and Casey were wrongly decided and that the Constitution does not prohibit states from protecting unborn children from abortion," Marshall said in a statement issued Tuesday.
Ivey said in a statement she supports the attorney general. "This legislation passed with overwhelming support in the Alabama Legislature and was signed into law as a testament to Alabamians' longstanding belief that every human life is sacred. We must continue doing all we can to protect life," Ivey said.
Alabama's law was one of several passed in states across the country this year that aimed to restrict abortion rights.
BREAKING: We just blocked Alabama's abortion ban.

With this federal court ruling, it's official: None of the state abortion bans passed earlier this year are in effect.

Abortion remains legal in all 50 states.

— ACLU (@ACLU) October 29, 2019
Updated 12:20 p.m. with statement from Gov. Ivey