Will Dahlberg to Lead WBHM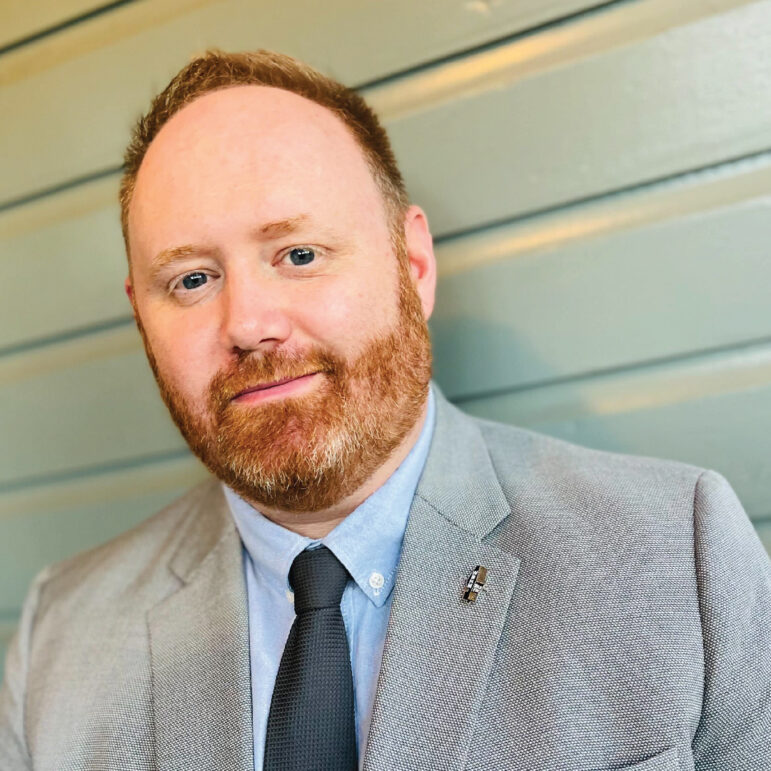 Following a national search, WBHM Deputy Director Will Dahlberg has been named the executive director and general manager of 90.3 FM WBHM — NPR News for the heart of Alabama — a listener-supported service of the University of Alabama at Birmingham.
Dahlberg has served two stints as the station's interim executive director, most recently over the last eight months. He will direct the operations of WBHM and the Gulf States Newsroom as he develops and executes a strategic plan for the station's news, programming, fundraising and community engagement missions.
"Will has more than a decade of experience at WBHM in a range of roles, including 15 months as interim executive director, and his passion for public radio and the people it serves is evident in everything he does," said UAB Chief Communications Officer Jim Bakken, APR. "WBHM provides an invaluable service to the Birmingham community and beyond, and Will's commitment and vision will lead the station in delivering on its mission."
Dahlberg was named deputy director at WBHM in 2018 after serving as the station's membership manager from 2013-2018. Prior to his time at WBHM, he worked as a producer, staff writer and research associate, among other positions, for organizations in Vermont, Maine and Alabama.
Dahlberg earned his bachelor's degree in history from Hiram College and his master's degree in liberal and cultural studies from Dartmouth College.
He is a member of the Public Media Association of Development Officers and Association of Independents in Radio.
"Working at WBHM for the past decade has been the highlight of my professional career, and I am honored to serve as executive director," Dahlberg said. "I appreciate the search committee's confidence in my abilities to lead this amazing station and the talented and diverse team that works hard to serve our community. I am so grateful to the amazing WBHM team for their time, support and patience during my time as interim and throughout this search. I am also grateful to the many people at UAB who continue to support WBHM's important mission.
"Much more than a radio station, WBHM is an essential public resource that enlightens and enriches our audience and makes strong connections to our communities through journalism that is fair, credible, accurate and honest."
Free from commercial and political influence, WBHM seeks to make Birmingham and Alabama a better place to live by educating, engaging and entertaining the people of our metro area and our state. WBHM is dedicated to the idea that an informed citizenry is vital to democracy and a thriving economy, and it celebrates diversity, innovation and lifelong learning. For more information on the principles that guide the station, read WBHM's Journalism Code of Integrity.
In 2021, WBHM won a highly coveted national Edward R. Murrow award for Overall Excellence in Small Market Radio. In back-to-back years — 2021 and 2022 — the Alabama Broadcasters Association named WBHM Radio Station of the Year at its annual ABBY Awards.
"WBHM has done an excellent job as a public radio station since 1976, but it is important that we continue to strive to do more," Dahlberg said, "I look forward to working with our team, our listeners and our supporters in the weeks and years ahead to put more 'public' in public media by better serving all our communities. As Birmingham evolves, so should its public radio station, and I can't wait for us to do that together."
In addition to its talented and award-winning newsroom, WBHM serves as the lead station for the Gulf States Newsroom, a public media collaborative of WBHM in Alabama, WWNO and WRKF in Louisiana, Mississippi Public Broadcasting, and NPR to share resources and add reporting power in an underserved but story-rich region.