Fall Fund Drive Thank You Gifts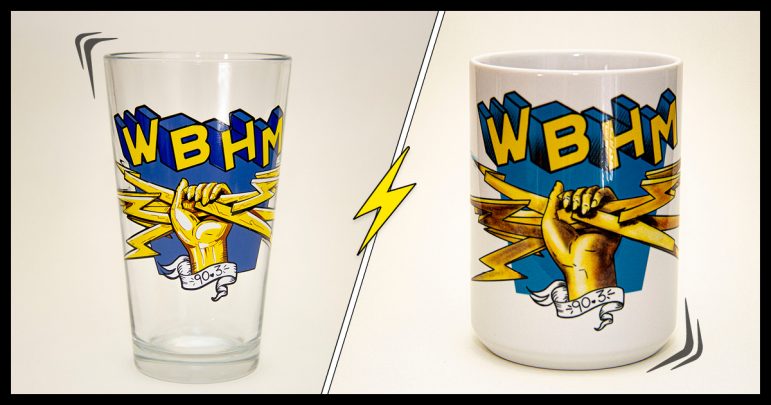 We're excited to announce the 2020 Fall Fund Drive thank you gifts featuring art work by local artist Aaron Hamilton! 
Make your selection from the thank you gift drop down menu on the WBHM donation page.
Aaron Hamilton is a lifelong resident of Birmingham, and WBHM has been a steadfast part of his "Birmingham experience." An active member of the local music and art scene for most of his life, Aaron's art leans into pop culture and some aspects of pop art as well as traditional tattoo art.
For WBHM's Fall Fund Drive mug and pint glass design, he chose to illustrate Electra's hand holding her lightning as a beacon looking forward to all of the positive works that can be created and supported in our city in light of its storied past. Aaron is co-owner of and an artist at Sanctum Tattoos and Comics in Avondale.