Internships at WBHM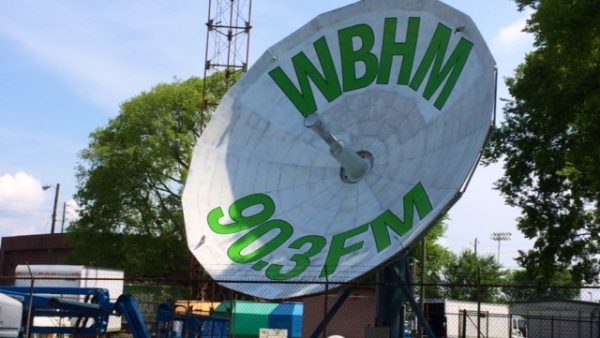 WBHM internships offer a unique opportunity for a hands-on learning experience in a vibrant, community-oriented media organization.
Our goal is to provide interns with a meaningful work experience that builds skills. Interns and adult learners assist staff with projects and assignments throughout the station and will work on their own independent projects.
Interns are students currently enrolled in high school or college, or recent graduates who have been out of school for less than a year. Interns will work for school credit. A faculty advisor will be involved, and WBHM staff will report to the advisor on a regular basis.
Adult learners are those who have been out of school for over a year, but still wish to have an internship-style experience at WBHM. No credit or compensation will be offered.
All interns/adult learns can expect ongoing feedback and coaching presented in a respectful manner. Interns and adult learners will be evaluated at the end of the semester. At this time, the option of an additional semester will be reviewed by WBHM if the intern/adult learner wishes to continue. After the additional semester, and at WBHM's sole discretion, interns/adult learners may continue to intern with WBHM and the possibility of payment for hours worked may be considered.
REQUIREMENTS
Interns and adult learners must work at least 15 hours/week on a set schedule.
Interns must commit to a semester-long internship. WBHM follows UAB's academic calendar.
WBHM has a business casual dress code. Interns and adult learners are expected to look neat and professional.
TO APPLY
For news department internships, fill out the WBHM News Internship Application and e-mail to [email protected] along with a resume and cover letter.
Applications for the fall are due on August 9.
For all other internships, email the point person for that department (see below).
DEPARTMENTS:
News: 
News interns will work with WBHM's news director and reporters to help produce local news content for radio and WBHM.org. Interns will learn how to do interviews, how to use audio recording equipment and editing programs, and how to produce their own original spots and sound-rich features for broadcast and digital platforms. Strong digital skills are a plus. To apply, send a resume, cover letter, and the WBHM News Internship Application to News Director Gigi Douban at [email protected]
Programming/Production:
Programming/Production interns will work primarily with WBHM's Program Director producing promos and/or short features to air on WBHM. Using digital editing, they will ultimately be responsible for conceiving, writing, editing and mixing their work, the goal being to air on WBHM. They may also record audio in the field as well. Additional work could include working with the automations system and audio consoles. To apply, send a resume, cover letter and contact information for three references to Michael Krall at [email protected]
Marketing:
Marketing interns will work with WBHM's marketing manager. This intern will assist in the development and implementation of the stations marketing strategy, business development, community engagement, and public relations plans. To apply, send a resume, cover letter and contact information for three references to Audrey Atkins at [email protected]
Engineering:
Engineering and operations interns work with the technical side of the radio station. This could be with the automation system, audio consoles, routing systems, computers, satellite receivers, studio transmitter links and audio recording. Interns would learn about FCC rules and regulations concerning radio broadcasting and what the station engineers and operations staff have to do to maintain compliance. To apply, send a resume, cover letter and contact information for three references to Darrell McCalla at [email protected]