Increasing popularity of Alabama's Pinhoti Trail sparks economic opportunity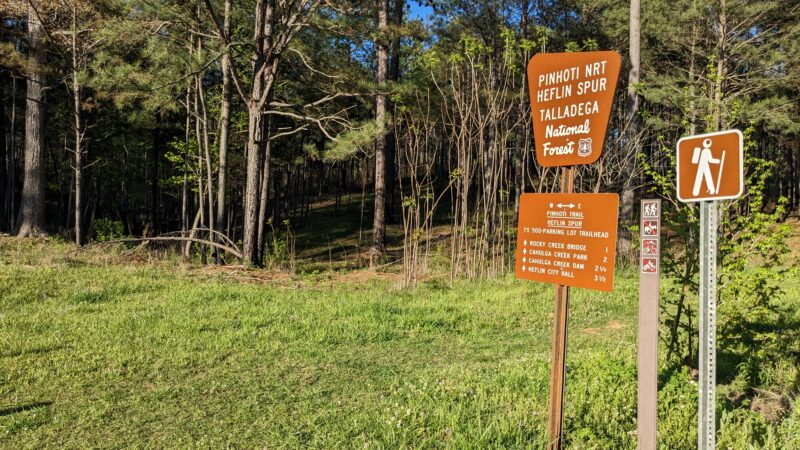 This story is part of a monthly series called Outdoor Connections, which features stories that explore the biodiversity of Alabama and how we depend on it.
Rain is good for business at the Pinhoti Outdoor Center, a full service hostel that caters to long distance hikers in Sylacauga.
On a wet Saturday, all six bunk beds are full. Backpackers are escaping the storm and taking a much needed rest day.
"Right now we're doing about 30 miles a day through Alabama," hiker Lauren Veloz said. "And that's really just so we can get to the Pinhoti faster."
Veloz and her partner began their journey in early January and have already hiked roughly 1,400 miles. They started in Key West and plan to finish in Quebec, Canada, following a series of trails known as the Eastern Continental Trail.
When they leave the hostel, Veloz said they'll pick where they left off. And they're heading for the Pinhoti.
"It's going to be our best little chunk that we've had so far," Veloz said. "Florida was super flat and not very mountainous and a lot of road walking, so we're ready to be in some mountains."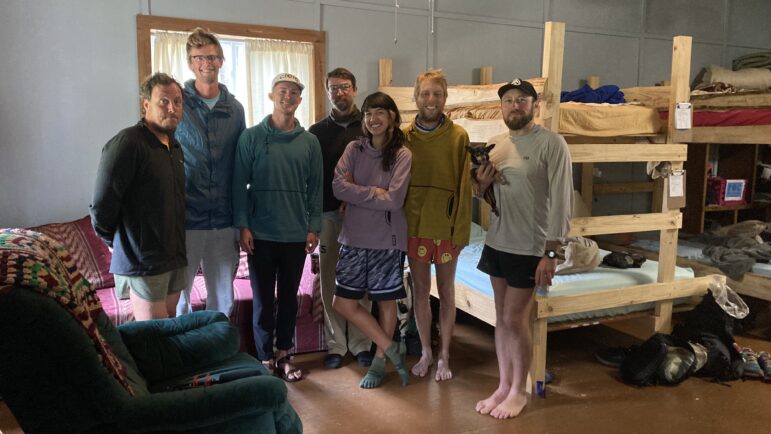 Veloz and her fellow hikers are part of a growing number of people trekking through Alabama, following the state's longest continuous footpath. According to local outdoor enthusiasts, the increase is sparking economic opportunity up and down the trail.
Recognizing the potential
Construction on the Pinhoti Trail began in the 1970s and now stretches roughly 350 miles, from Flagg Mountain in Coosa County to north Georgia.
The footpath follows the lower Appalachian Mountains, winding through longleaf pine forests, passing streams and waterfalls. At its terminus in Georgia, the Pinhoti links up with the Benton MacKaye Trail, which connects to the Appalachian Trail (AT).
Nathan Wright originally thought he would open a hostel along the AT. But after getting to know the hiking community in Alabama, Wright changed his mind.
"Really fell in love with the Pinhoti Trail and realized there was very limited to no services for the trail, for the hikers," Wright said.
In 2019, Wright and his wife, Kim Wright, opened the Pinhoti Outdoor Center near mile 24 of the trail, where it crosses Highway 280.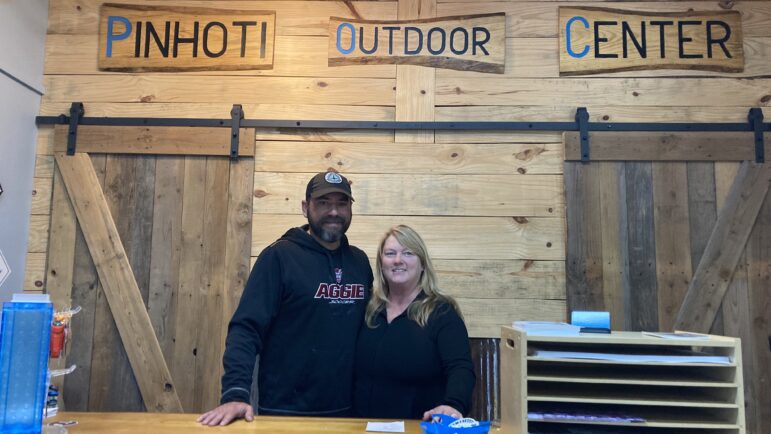 The Wrights said business took off during the pandemic and continues to grow.
More people want to get outside and a few well known hikers, like Nimblewill Nomad, helped raise awareness of the Pinhoti. The increasing foot traffic has heightened demand for services.
"These communities are seeing, 'Okay these hikers come in and they spend money in the communities,'" said Nathan Wright.
"And it's growing," said Kim Wright. "We've seen a lot more people growing in support of the Pinhoti trail and supporting the hikers."
The Wrights point up the trail to the city of Heflin, Alabama, as a key example.
Welcoming hikers to town
The Pinhoti Trail passes right by Heflin at around mile 114, a lush section of the Talladega National Forest surrounded by rural farmland.
A few years ago, resident Adam Dasinger was hiking in the area and noticed an old service road that practically connected the trail to city property.
"So I started to talk to the Forest Service and the city of Heflin and the county commission and anybody that would listen to me about trying to make it official," said Dasinger, a local school principal and trail expert.
In 2018, Heflin city officials officially established a three mile spur trail that takes hikers from the Pinhoti to Heflin City Hall.
Dasinger said it's a win-win for hikers and the city.
"As far as economic development, the resources are here," he said. "So I thought we just need to capitalize more and let these hikers know that they're welcome in Heflin."
Hikers come to town to stock up on food and supplies, eat a burger and drink a beer. Some stay the night at the local motel. Those who want to avoid a three mile trek into town can catch a ride with Tammy Perry, economic development director for Cleburne County.
Perry said the Pinhoti Trail brings all kinds of people into Heflin. She loves hearing their stories and helping them out.
"We just make it easy for them to come in and spend money," Perry said. "And once they find out that you support the trail, they make it a point to come here on their hike. Because they want to support you if you're supporting them."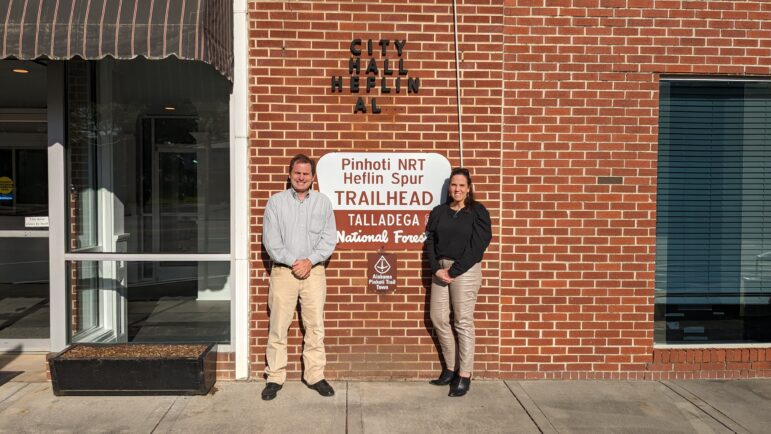 So far this year, Perry said at least 50 hikers have come through Heflin, and most spend upwards of $100.
The city is now one of three official Pinhoti trail towns in Alabama and Dasinger expects other communities to follow their lead.
"The Pinhoti, I view us like the Appalachian Trail was maybe 40 or 50 years ago," Dasinger said. "We've got this government trail and people are coming into this town. What do we do with them?"
Slow and steady growth
There have been talks about combining the Pinhoti with the Appalachian Trail, but Alabama hikers like Nathan Wright are against the idea.
He said the Pinhoti has its own identity. It's quieter and less developed.
"The good thing that we hear all the time is it's not overcrowded. And we like that," Wright said.
While he does want more people to enjoy the trail, Wright wants the growth to be organic and steady.
He expects business at the Pinhoti Outdoor Center to slow down soon, as summer brings intense heat, ticks and snakes along the trail.
But for now, hikers continue to trek through Alabama, leaving footprints and a few dollars behind.
Do you have an idea worth featuring as part of our Outdoor Connections series? Email [email protected].