The Ever-changing World of Technology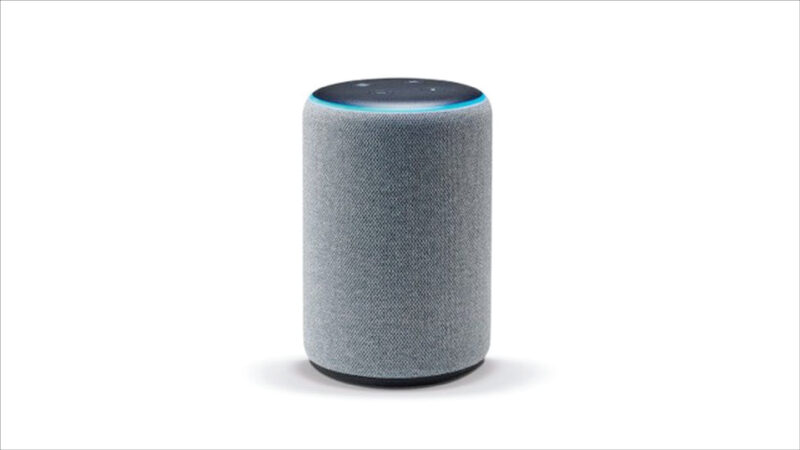 There's this cartoon I saw on Twitter. It shows a person in front of a computer. The screen reads "STRIKE ANY KEY TO CONTINUE." The person is lifting an office chair over their head ostensibly in an effort to follow the command…literally.
Ever felt like that?
I'm sure we all have at one point in time. Technology can be very frustrating. But hopefully, one recent tiny change will make a big difference with something that has irked some of our listeners.
At WBHM, it makes sense for us to meet our listeners where they are. Most people still listen to WBHM via a traditional, over-the-air radio signal. But with streaming, our signal can now be accessed different ways. (Learn more about all the ways you can listen.)
An estimated 100 million people own a smart speaker, and Alexa from Amazon is currently the market leader. We've been keeping a close eye on this trend, and the issues that come with it.
If you own a smart speaker, it should be as simple as "Alexa, play WBHM" for you to receive our live stream.
If only it were that easy.
When smart speaker technology was in its infancy, a company called TuneIn essentially owned this command. That's why you would hear "Playing WBHM from TuneIn" as a reply, which is problematic because TuneIn has caused some issues for listeners, particularly when playing on multiple "group" devices at once. Also, we're unable to help with any troubleshooting, and we have no way of knowing the number of people listening.
NPR also developed a "skill" – that's what they call the thing that makes the smart speaker capable of responding to your voice prompt – whereby "Alexa, play NPR" allows you to set your preference to WBHM. Helpful, but not the most intuitive way people listen.
This year, Amazon finally made it such that when you say the very intuitive "Alexa, play WBHM" it will take you directly to our live stream. We had to complete a submission process that took a long time, and it's still a work in progress, but hopefully, by the end of April everything will be in place and working.
How will you know if it's working? When Alexa only mentions the station name. In other words, Alexa says "Playing WBHM" instead of "Playing WBHM on TuneIn" or any other service (iHeart, etc.).
Is Alexa working for you this way? Not working? Please let me know!
(Through "Programming Notes," we hope to keep you connected to what is happening at WBHM both internally and on-air. Have feedback you'd like to share? Or a programming question? Let me know!)