Some 3rd graders in local schools could be held back under new law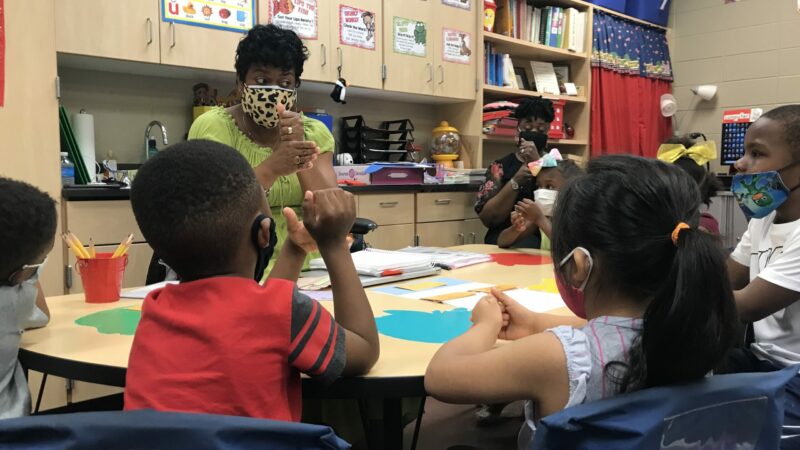 More than one-fifth of Alabama's third graders last spring failed to pass a standardized reading test.
In more than 50 schools across the state, 50% or more of the students ended third grade without necessary reading skills needed by that age, according to the test results released recently by the state.
Seven of those schools are in the Birmingham City School system. The Tarrant School System as a whole also fell below the halfway mark and the Fairfield system barely topped 50%.
Next year, third graders who do not read at grade level by the end of the school year must be held back in that grade, rather than passed on to fourth grade, except under certain conditions.
The Alabama Literacy Act was passed several years ago and set to go into effect earlier, but its implementation was delayed because of the pandemic.
Students are not immediately held back in third grade if they don't reach standards. Under the literacy act, schools should implement intervention plans to help bring the students' skills up to standard. The act called for a system of tutors, specially qualified teachers, summer programs and other actions to help students improve their performances.
The literacy act allows exemptions for a "good cause," such as if a student has a reading disorder or has received intensive reading intervention for two or more years.
Learning to read by the end of third grade is considered fundamental to school success. Children who do not read proficiently by the end of third grade are four times more likely to become high school dropouts, said Public Affairs Research Council of Alabama Senior Research Associate Thomas Spencer.
But economics plays a role in students' performance. School systems with a lower rate of economic disadvantage had fewer students failing the test, according to the PARCA report, and poor schools had fewer students who passed.
Across the state, 22%, or 11,725, third grade students, failed the test. That is a 1 percentage point improvement from last year's test scores.
Jefferson County Schools
Five schools in the Jefferson County system were among those with low scores. Jefferson County's U.W. Clemon Elementary had 60% of its students scoring below grade level; Brighton School had 58.14%; Erwin Intermediate had 57.14%; Chalkville Elementary had 56.36%; and Pleasant Grove had 56.10%.
Overall, the Jefferson County system had 72.31% of its students pass the test. The highest-scoring school was Gardendale Elementary, where 83.93% of third graders passed.
Birmingham City Schools
Low scorers In Birmingham City Schools were Wylam Elementary, which had 34% of its students scoring below grade level; Hayes K-8 with 37.70%; Arrington Elementary with 41.67%; Sun Valley Elementary with 48%; Hemphill Elementary 47.06%; Oliver K-5 with 44.07%; and Inglenook with 46.28%.
Birmingham schools receiving 80-plus scores were: Princeton Alternative Elementary School with 94.12% of its students reading at grade level; South Hampton Elementary with 80%; Epic Alternative with 84.62%; and Christian School with 81.63%.
The Birmingham school system's overall score was 56.12%.
Other School Systems in Jefferson County
Mountain Brook: 96.65%
Vestavia Hills: 90.17%
Trussville: 95.59%
Homewood: 93.31%
Midfield: 91.96%
Hoover: 90.17%
Leeds: 79.29%
Bessemer: 56.68%
Fairfield: 50.84%
Tarrant: 44.44%
Highest-Rated Schools
The highest-rated individual schools in Jefferson County
Trussville's Cahaba Elementary School: 98.78%
Mountain Brook's Brookwood Forest Elementary: 98.53%
Vestavia Hills Elementary Dolly Ridge: 98.31%
Mountain Brook's Crestline Elementary: 98.29%
Editor note: This story has been corrected to indicate the Literacy Act goes into effect for the 2023-2024 school year.