School choice and permitless carry bills face rocky road in the Alabama legislature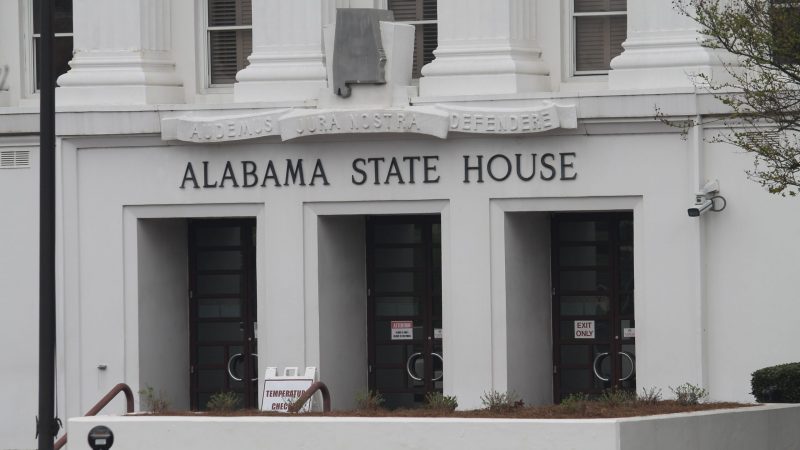 Alabama often falls near the bottom among states when it comes to school standardized test scores. One state lawmaker said that needs to change and proposed what he called the "ultimate" school choice bill to shake up the education system.
Republican State Sen. Del Marsh of Anniston introduced a bill that would allow families to use taxpayer dollars toward private school tuition or homeschooling.
"This brought in a lot of pushback from school officials and public educators," said Brian Lyman, statehouse reporter for the Montgomery Advertiser.
Lyman offered an update on the legislature's work this week.
School Choice
The bill would create the Parents' Choice Program. Families could apply for a payment of about $5,600 which go into a savings account and could be used for schooling costs including private school tuition and homeschooling. It would be rolled out starting with public school students being eligible the first year. In the second year, eligibility would expand to nonpublic school students in households making 200% of the federal poverty line or less. All students would be eligible in the third year.
A Senate committee passed the proposal on a voice vote Wednesday, but not before some strong debate from some in the education community.
"They pointed out Alabama's historic problems with underfunding public education," Lyman said. "There were concerns raised about the price tag."
The Legislative Services Agency estimated the cost at $537 million a year, about 6% of the state's education budget.
"There were also concerns raised about oversight. There were some questions about how you were going to verify not only that parents live in Alabama but whether children who get this money are actually real."
Alabama does not currently track students who are in private schools or are homeschooled.
Marsh has championed several education bills during his time in office, including 2013's Alabama Accountability Act. He has influence in the Senate. Lyman described House Speaker Mac McCutcheon as "cautiously noncommittal" about the new proposal. Lyman said Democrats always oppose these types of education bills. But while Republican hold firm control of the legislature, Marsh's bill could split the party.
"They give rural Republicans a lot of heartburn because these kinds of private schools, these kinds of services that these bills are meant to give options to for students, those options are just not available in rural school districts," Lyman said.
Often the public school system is the only game in town.
"A lot of rural Republicans get nervous about seeing bills that could take money away from [public] schools," Lyman said.
Permitless Carry
A House committee on Wednesday approved a bill that would end Alabama's requirement to get a permit to carry a concealed handgun. The measure was sponsored by Republican State Sen. Gerald Allen of Tuscaloosa.
"Allen and the other supporters were saying that this was a simple bill. They pointed out Alabama already has open carry," Lyman said. "They likened it to a law allowing you to carry a concealed weapon while wearing a coat or a jacket."
The bill drew a strong opposition from some in sheriffs and police leaders.
"The committee room was filled with law enforcement officers and there were more law enforcement officers who were spilled out into the corridor outside the room," Lyman said.
Officers argued the concealed carry permit was a useful tool for investigating other crimes, pointing out that Oklahoma City bomber Timothy McVeigh was initially arrested on a gun charge. Montgomery's interim Police Chief Ramona Harris called it "insanity" to drop the permitting requirement at a time when gun violence is rising in many cities.
The bill puts two key Republican constituencies at odds.
"On the one hand, you have people who support gun rights. On the other hand, you have a lot of law enforcement officers. Many members, especially in the House, are law enforcement officers," Lyman said. "This is going to be a very tricky path to navigate for a number of the people in the House."