Elias Hendricks brings classical soul to Birmingham with Vox Fortura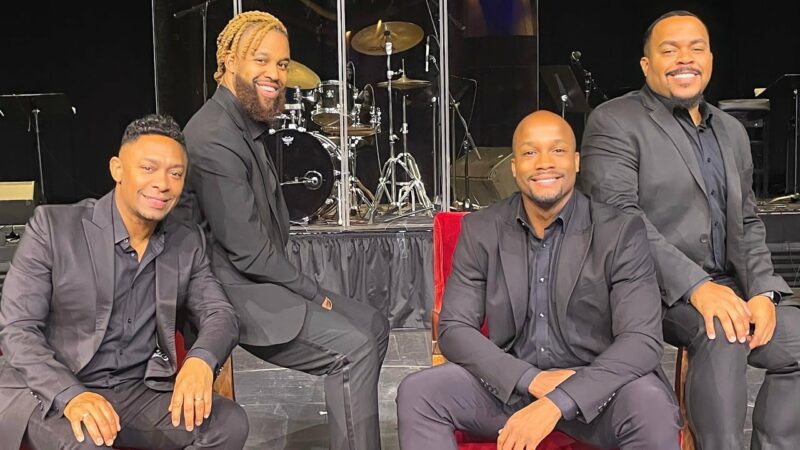 Singer and Birmingham native Elias Hendricks has a career that has taken him all over the world. He's performed musical theater in Hong Kong in The Lion King and in London in Motown: The Musical. He also founded the vocal quartet Vox Fortura which brings audiences what he calls "classical soul." The group won accolades on Britain's Got Talent. Hendricks moved back to Birmingham in 2021. Vox Fortuna will perform this Sunday at the Lyric Theatre. He spoke with WBHM's Cody Short.
This interview was edited for length and clarity.
I'm glad you brought up classical soul because a lot of people hear that and they think of almost two different genres of music. So can you tell me where classical soul derives from? And what does it sound like?
I was trained as an opera singer, but soul music is really a part of my upbringing, music that I was born listening to and it's always been in my house. But the idea of putting this together is what I'm passionate about and I'm trying to do. Combine the music of my culture, my family, my friends and what I like to hear outside of the opera house.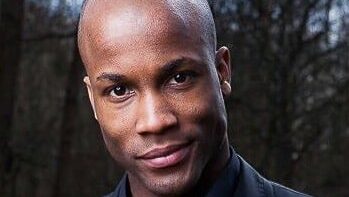 Vox Fortura is a classical crossover group, but we've created a new genre that we like to call classical soul that fuses classical opera and soul music together in different ways. And we are four Black male vocalists, and we all have different types of sounds or different types of genres that we perform. And we put them all together and create this classical soul sound for Vox Fortura.
Tell me about your career journey leaving Birmingham, going off to college, New York, then London. And now you're back here. Tell me what's happened over the years.
I went to Southern Methodist University for four years, had a great time, performed with a lot of the companies like the Dallas Opera, Dallas Symphony. And then I left to go to New York, initially to go to Juilliard. I ended up getting up there and seeing, basically, my world was opened. I mean, I'd never seen so much music around me and so many talented musicians, so many different ways to to create music. So I decided to study privately with the teacher that brought me up to Juilliard and then create this kind of master's program, essentially where I would go to different places to study with the teachers that I knew and admired and thought that they could help me with my with my voice, with the soul, with the intention of crossing over from classical music back into gospel and soul.
So I went to L.A. and studied with Seth Riggs, famous teacher out there for a bit, and I went to Germany for a few months to study with a teacher out there named David Lee Brewer. This was over the course of about a couple of years. When I got back to New York, I felt like I had learned all those skills. So I ended up getting a job doing Simba in The Lion King, which took me out to Hong Kong, which was a crazy experience. Loved it. And then I moved from there to London, and I was in London most recently before I moved home.
What brought you back to Birmingham?
I've always kind of wanted to move back home. I knew that moving home was inevitable just because my friends and family, we're all just so close. But the COVID-19 pandemic really made me think a little bit more about family and moving home. And by this point, our group can really perform all over the place. So we can live anywhere. Just the travel to get to the places that we're performing. So my career afforded me the opportunity to be able to move home. And COVID-19, not being able to move around freely kind of made me feel like it was time.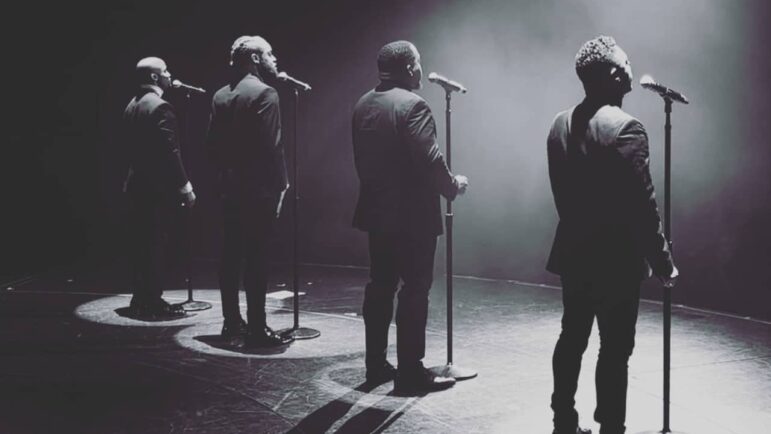 Vox Fortura has traveled all over the world, and you all were on Britain's Got Talent. What was that experience like?
As a Birmingham boy, it was interesting. It's something. You stay on that stage and, you're in a foreign country and everyone's focused on you. This is being broadcast all over this country and it's not my country. And the accents are different. But it was a great experience for us because I feel like the judges and the audience and the public really got behind what we were trying to do, which is essentially this classical and soul fusion. They really, really enjoy it. So our experience on the show was magnificent. I loved it.
What can we look forward to on the show Sunday?
People can look forward to just a real musical explanation of what it is to fuze opera and soul. Classical lovers can can look to this as a way to hear music that they are accustomed to hearing in new and innovative ways. And people who aren't necessarily classical music lovers can find a way to understand how beautiful this genre of music is and hopefully draw them a little bit closer. There are also elements in this show that are very specific and unique to Birmingham. I was very intentional when I was creating this show to make sure that I brought in as many local artists and performers as as I could. We have a ballet dancer named Germaul Barnes. And the list goes on. Deirdre Gaddis, Miles College Choir. There's just so, so many wonderful artists here in the city who have a similar style of vision of what we know of classical music and the ability to kind of bring it to broader audiences. And so that's what we intend to do.
You have new ways of looking at music. You're going to leave enriched. Maybe you learn something new about Birmingham through some of the stories that we tell from music. There'll be some songs that you may not have heard before, but definitely some that you have.