Brookside under pressure after report finds police aggressively ticketed motorists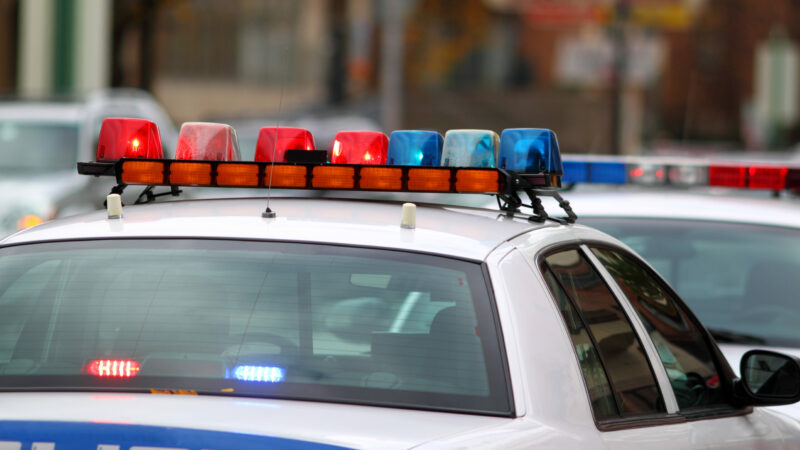 Last week, al.com published an investigation that revealed how police in the small Jefferson County town of Brookside targeted drivers to rack up fines and fees. The number of tickets issued by local police skyrocketed in recent years. Almost half the town's revenue now comes from fines and forfeitures. Political leaders on both sides of the aisle have vowed to take action. Earlier this week, Brookside's police chief resigned.
Alabama Media Group columnist John Archibald led the investigation into Brookside's Police Department. He spoke with WBHM's Mary Scott Hodgin.
Note: The following interview has been edited for length and clarity.
After you published this story, you said on Twitter that you received more responses than ever before from people describing similar experiences. What are you hearing from folks?
What struck me was how similar a lot of these stories were. People talk about being stopped for violations they didn't think they committed, things like running stop signs, things like following too closely. They were taken far out of the Brookside jurisdiction. They say that they were pulled into an officer's car, that they were kept for a long period of time, that they were intimidated, that they were searched and sniffed and sometimes loaded up with lots of charges, and that when they go to court, this process starts all over again.
You write that these changes to the Brookside Police Department were largely spearheaded by Mike Jones. He became Brookside's chief of police in 2018. He resigned this week in the wake of your reporting. You write that Jones defended these policing tactics. He even said he'd like to see more revenue from fines and fees. What was it like to interview him for this story?
I'd been trying to reach him, and it was a Brookside court date, which means there are long lines of traffic, seemingly the whole police force out directing traffic. Then there's a long line of people getting into the Brookside City Hall. And so I just went and stood in line to get in and was interviewing people, and [the] chief walked out. And so I said, 'Chief, I've been wanting to talk to you.' And he said, 'Alright, come in.' And he got the mayor, and the mayor and the chief brought me in to talk at that particular time. And that's when I said, 'You know, in this two-year period, fines and forfeitures went up 640 percent, and that's a lot.' And he said, 'Yeah, well, it should be more.' And that was, frankly, the moment that I realized that there was a real problem here.
After the story published, did you get any response from town officials in Brookside?
They have not commented to me afterward, except to give me a statement when the police chief resigned. They've been quiet. They've pulled all of their police cars back onto the property of the city hall. They haven't been patrolling. There's a good deal of damage control going on there.
Alabama already has a law that restricts cities with fewer than 19,000 residents from issuing speeding tickets along interstate highways. In response to your reporting, there's now talk about possible additional legislative changes, such as a bill that limits small towns from issuing other types of tickets. Do you think these kinds of legislative changes will actually work? Will they actually stop police chiefs from seeking other ways to seek fines and fees?
I've been covering Alabama for a long time. I can't say with any degree of surety that change is good. So, you know, there's always the potential that we could make things worse. And historically, what we've seen is when you change one problem, you create another one. And that's really part of the problem with this whole ban on speeding violations for small towns in Alabama. Because you see places like Brookside who then turn to ticketing things like driving in the left lane, following too closely, tag lights that are too bright or too dim.
What does need to happen to make a difference?
I think the most important thing is to try to de-incentivize people monetarily. Fines and forfeitures, revenue from such things, should not go back to the department that writes the tickets, because when you're incentivized to write tickets, when you get money for the ticket you write, you're going to write a lot of tickets and you're going to try to write as many as you possibly can.
Why do you think that this story sparked such a strong response?
My belief is that everybody can relate to it, and it's really why I wanted to do this in the first place, because I was casting around for criminalization of poverty stories, which always end up showing the poorest among us struggling because they can't pay their debt and the horrors that they go through, which is all significant. But people don't relate to them always. They say, 'Oh, that's not me, that can't be me.' But when you talk about people getting tickets for penny-ante things, or for nothing, and then having fines heaped upon them, they can relate to that and they can relate to that all across the country. And [the] response from coast to coast has been unbelievable because everybody thinks they have a Brookside and many do, and they can see in the extremes of greedy ham-handed Brookside, the places in their own communities.
Editors note: Since this interview was recorded, Brookside's mayor released a statement saying he inherited the situation and was misled by the former police chief.