Alabama Media Groups to end 3 newspapers in February 2023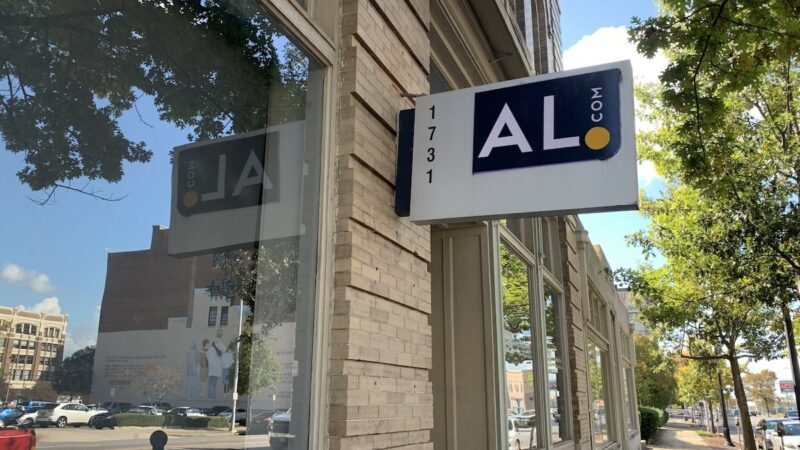 Starting February 27, 2023, Alabama Media Group will stop publishing handheld newspapers by the Birmingham News, Huntsville Times and Mobile Press-Register.
The news and information company made the announcement last week. Instead, the company will go all-digital, which means providing content through al.com, social media and other online platforms.
Tom Bates, the president of Alabama Media Group, and Kelly Scott, Vice President of Content, spoke with WBHM's Miranda Fulmore about what this shift to all-digital means for its readers.
This interview was edited for length and clarity
Alabama Media Group's shift to all digital is not necessarily a surprise. So why now?
Tom Bates: I think we've seen this coming for a period of time. We've been very focused on how people want their news. And what we've seen in Alabama clearly is that more folks are interested in receiving it even on their mobile device than in print. So our circulation to the three papers has steadily declined. It became clear to us that it was time to shift our energies into platforms that can reach the most people.
What will you be able to do differently by not having a physical newspaper? And what can you do with the shift to all-digital that you can't do now?
Tom Bates: Obviously, the resources that went into printing and distributing a newspaper, we can now funnel wholly into journalism. And I think what's important to note is that in the last five years, our newsroom has grown, and it's expected to be even bigger next year. And so, again, the more we can put our funding into covering stories and the less in production, shipping, and so forth, I mean, that's a good day for us and for the state.
Give me a sense of how much newspaper subscriptions have declined.
Tom Bates: So ten years ago, the three newspapers combined in Birmingham, Huntsville and Mobile had about 260,000 circulation. I'm projecting, or I was projecting as I looked at next year, that it would get down to 30,000 combined. And again, contrast that with our digital audiences, which is well over a million folks. We also have almost four million social followers because we're pretty aggressive at trying to put the news out in different platforms where people are.
So how much money, if you can give me an estimate, do you guys expect to save from going from producing print newspapers to all-digital?
Tom Bates: Well, as a private company, I'm not able to tell you that. But I can say that when I looked at the print side of the business, it won't make economic sense next year.
But we do have to recognize that there is a technological divide with some residents who still rely on just those handheld newspapers. Who do you all expect will be kind of cut out of this shift to all digital?
Kelly Scott: We are striving to figure out how can we be parts of people's lives, including those who were avid print readers going forward. There's a lot of ways to do that besides a printed newspaper, whether it's a text messaging service, whether it's an e-newsletter. We're interested in exploring those as we go forward.
Back when Alabama Media Group cut back to only publishing three times a week or three days a week, there were some jobs lost. And my understanding, correct me if I'm wrong, but with this shift to all digital, there will be very few jobs lost, primarily in production. Right? So do you have a hard number of how many people?
Tom Bates: It's around 100, and they're not insignificant. These are some of our longest-serving employees. But they're around production largely. We have a print site in Mobile. After February, those jobs will go — some in circulation … distributing the newspaper, and then some jobs directly related to print advertising sales.
What are you hearing from your readers about this move?
Kelly Scott: We've had some folks who have nostalgia for the days of someone being a paper carrier or the days of print that exist. But I think people have really understood where we're going. And I'm certain that will continue to evolve as audiences and advertisers and people imagine technologies and ways of consuming news that we haven't even thought of yet. That's really the essence of the industry right now as we move forward, and to make sure that we do fulfill our role that we need to fulfill for democracy and to make sure that our local communities thrive.