You've Got…Stationality!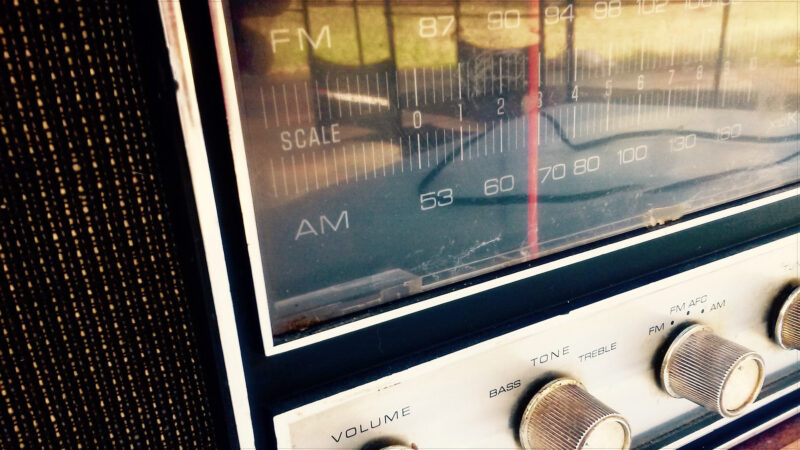 Last week, I wrote about stationality – the "feel" or identity of WBHM – and I asked you to use three adjectives to describe our stationality in a short survey. Thanks to everyone who took the time to reply.

The most popular words you chose to describe WBHM were: informative, friendly, trustworthy, smart and intelligent. But there were lots of other words as well.

Rather than just list them off, I put them in a word cloud. If you're not familiar with a word cloud, it's a creative way to visualize text. In this case, the largest words are the ones which showed up most when describing the station.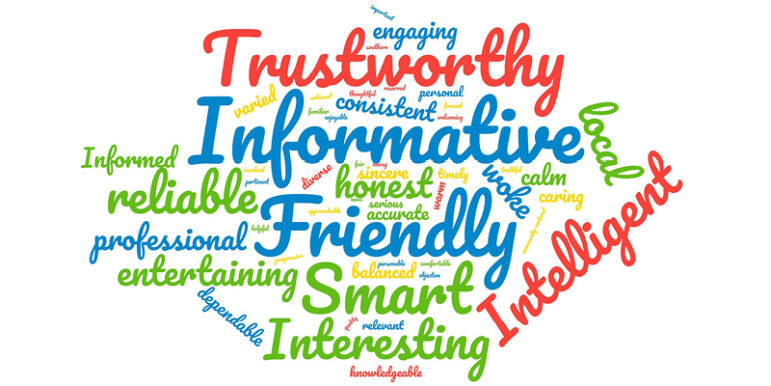 You can use colors to denote importance as well, but in this example, I used the colors from our logo. This doesn't mean the smaller words aren't important (remember, there were no wrong answers), only that WBHM means different things to different people.

So what do we do with this? We'll compare how listeners perceive WBHM to how the staff perceives the station. As a listener-supported service, these two items should fit like hand and glove.

And as we look to grow WBHM, a stationality survey such as this can inform our mission and vision – both what we want to be and what we don't want to be.
(Through "Programming Notes," we hope to keep you connected to what is happening at WBHM both internally and on-air. Have feedback you'd like to share? Or a programming question? Let me know!)