Woodfin Won't Resign In Controversy Over Police Shooting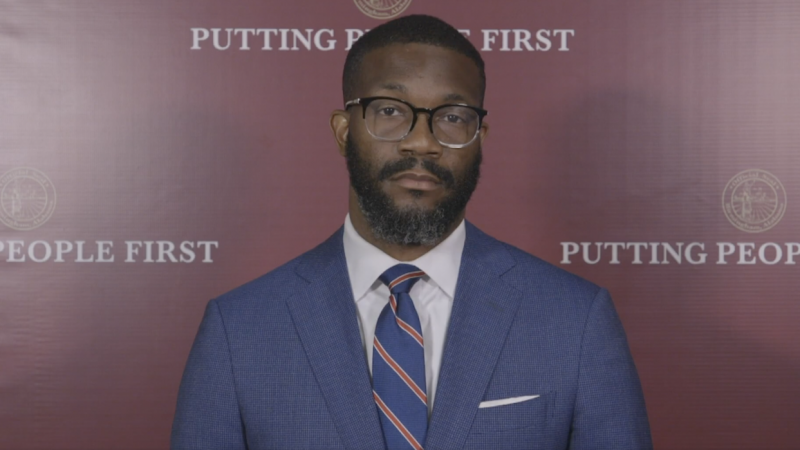 Mayor Randall Woodfin said he will not resign despite Black Lives Matter Birmingham's calls for him to do so following last month's police killing of Desmon Montez Ray Jr.
Ray, 28, was killed by police on Easter Sunday as they responded to a domestic dispute call in north Birmingham. After a chase, officers say Ray fired a gun at police as he exited his vehicle; they returned fire, killing him.
After criticism from Ray's family and local activists, Birmingham Police Chief Patrick D. Smith released three videos — from officers' body cameras and a neighbor's security camera — showing the shooting.
On Monday, Black Lives Matter Birmingham called the release of the videos "unacceptable."
"The family should not have seen this video on the news or through social media without the leadership first contacting them," said BLM Birmingham co-founder Eric Hall.
BLM has also called for the full release of unedited footage for full transparency in the investigation, and for Woodfin and Smith to resign.
In a Tuesday morning press conference, Woodfin offered condolences to Ray's family but brushed off calls to resign.
"There are real issues in America right now, and these issues have persisted for quite some time, where unarmed Black men have been shot by white officers. I want to make myself very clear: This is not one of those instances," he said. "The sentiment I have every day when I wake up is, and I know the chief of police shares the same sentiment, that when our police officers interact with citizens … we want everyone to go home safe, the citizen and the police. Unfortunately, that did not happen."
Woodfin said he looked forward to a complete report from the State Bureau of Investigation. But in the meantime, he said, he wanted to make one point very clear: "I will not be resigning."
Two fatal police shootings have happened in Birmingham in 2021 — Ray on April 4 and Eusi Malik Kater Jr. on Jan. 21. Last month, Woodfin announced the creation of a Civilian Review Board to investigate claims of misconduct by the BPD. The board, he said, would "build immediate trust with the citizens we serve."