Why Alabama's Declining Vaccination Rate Could Spell An 'Uncomfortable Summer'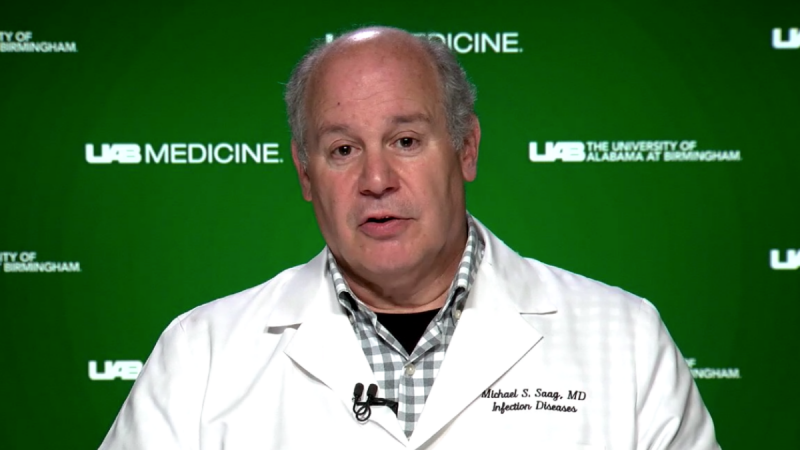 After months of declining case numbers and hospitalizations, health experts are warning Alabama could soon see an uptick in COVID-19 infections. 
The state's vaccination rate ranks second to last nationwide, with just under 30% of residents fully vaccinated. And demand for the shot continues to plummet. 
"I think we might be headed towards, I won't call it a turbulent summer, but I will call it an uncomfortable summer," said Dr. Michael Saag, an infectious disease specialist at the University of Alabama at Birmingham. 
Even though most Alabamians are not fully protected against COVID-19, Saag said many residents have stopped wearing masks and have returned to activities like summer barbecues, sports games and other social gatherings. 
"Somehow the messaging from CDC about 'only fully vaccinated people being safe without a mask' got lost in translation," Saag said.
Alabama's low vaccination rate presents a "very worrisome situation" that could possibly lead to a summer surge, according to Dr. Jeanne Marrazzo, who spoke to NPR's Here & Now. 
"People see that things are getting better," Marrazzo said. "So I think the urgency has really come down. That's informed a sense of complacency." 
Both doctors said that more residents, especially adults under the age of 40, need to get vaccinated to prevent the spread of more infectious variants. 
In recent weeks, Birmingham city leaders and health officials have started offering financial incentives for residents to get a shot.
Saag said that could help reach some people, but more targeted messaging is necessary to combat vaccine hesitancy.
He predicted that Alabama "won't be anywhere close" to reaching President Biden's goal of getting 70% of the state's population at least one dose of the COVID-19 vaccine by July 4.