Where is this cutting room and what's that on the floor?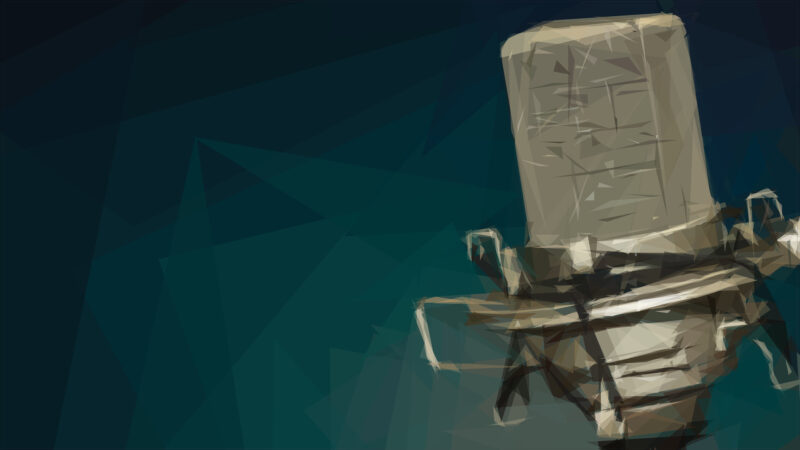 Last week, I wrote about speaking with artists who come through Birmingham and how a good interview should be thought of as a journey of discovery. I also mentioned the art of editing and how we must boil an interview down from 30-45 minutes to somewhere between four and eight minutes. (Missed it? Here you go!)
So just how do we edit interviews?
It's important to understand that everything needs an edit – very seldom do people speak in a way that they're easily understood on the radio. That's the key point.
Information is processed very differently when it's heard. There are the obvious things that get cut like a stumble or cough. And sometimes guests give very long, very detailed answers.
It's our job to produce an interview that makes sense to you. Editing ensures that what remains is the most compelling information possible told in an engaging way.
And about this cutting room. The "cutting room floor" refers to a time when interviews were recorded on reel-to-reel tape. When these interviews were edited, the tape was marked with a grease pencil then physically cut with a razor blade. The piece of tape you didn't need fluttered to the floor and the remaining tape would be taped together.
The "cutting room floor" was where all those extraneous pieces of tape (the coughs, stumbles, or unclear content) would reside. As you can imagine, this process was a bit rough around the edges. If you made a mistake, it wasn't particularly easy to reassemble the original tape…not to mention finding the missing piece on the floor.
Enter digital editing.
We almost take it for granted now, but interviews are recorded on hard drive. If we don't like a particular edit that was made, we just hit "undo!" Aside from the miracle that is "undo," digital editing also gives us more control since we have a visual reference in additional to an aural one. We can zoom in and edit at a much more granular level than with tape.
To understand just how much easier the process has become, try this exercise I use to teach editing. Using the Voice Memo function on your phone, record yourself counting slowly from 1 to 5. Now edit out all the odd numbers so that only the even ones remain.
See what I mean? Digitally, this is done in just a few clicks, but can you image having to do this on reel-to-reel tape and the time it would take?
(Through "Programming Notes," we hope to keep you connected to what is happening at WBHM both internally and on-air. Have feedback you'd like to share? Or a programming question? Let me know!)